High Impact
Looking back
We love volunteers! And they really can make the difference: whether that's to the recipients of volunteering, to the volunteers themselves or to the wider community! In addition to that, volunteers are vital to the charities and groups which do such fantastic work in our community.
Volunteer Centre Sutton had chance to share some of the successes of the last financial year at our recent AGM. We're very proud of what we've achieved and of the support we've been able to offer the volunteering community in Sutton, and so we wanted to pull out a few of our key highlights.
First off, here's our Trademark Infographic that we include every year in our Annual Review. (Click or tap to skip to our Annual Review now!)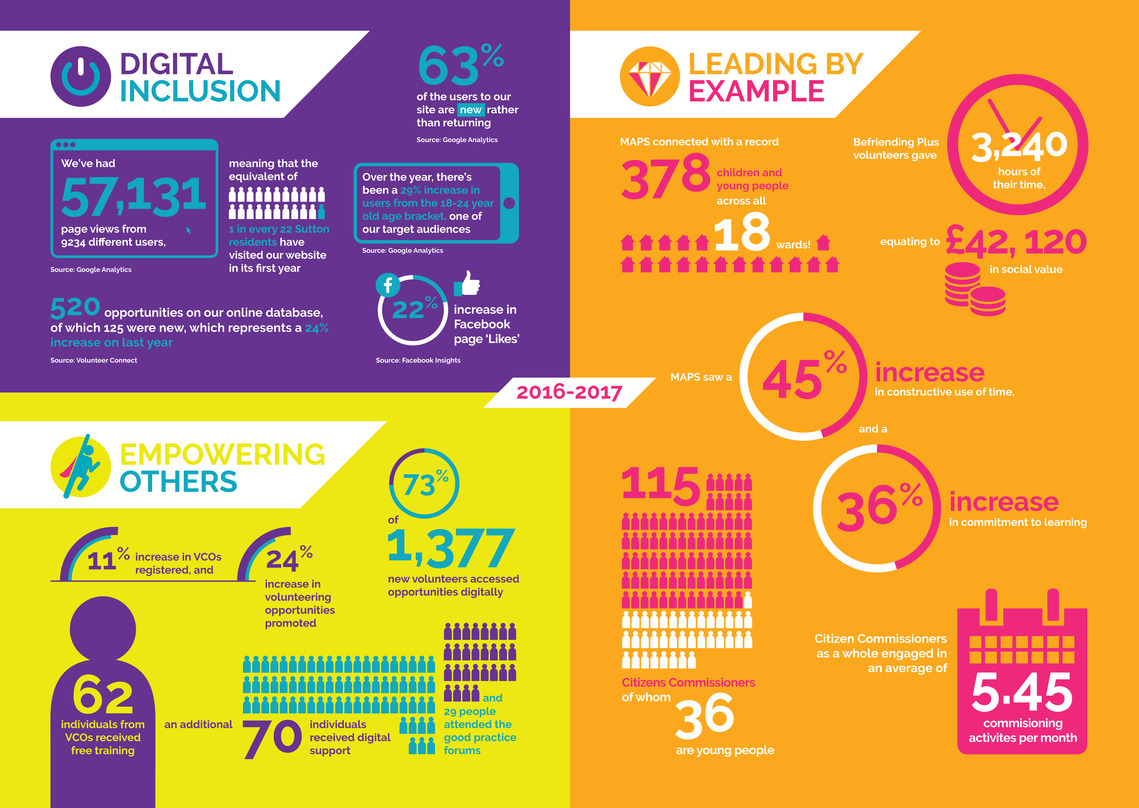 Inspiring volunteering
From April 2016 - March 2017: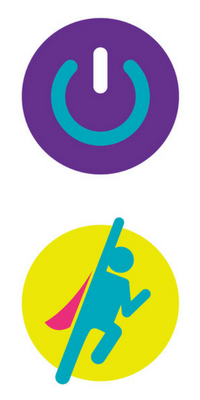 there was an 11% increase in the number of organisations registered with our online volunteer database Volunteer Connect. This means that volunteers can now choose from a wider range of causes to which they can give their time.
there was a 24% increase in the number of volunteering opportunities being promoted through our volunteer database.
73% of those accessing the opportunities we promoted did so digitally and independently, through our website.
We delivered a project with the Sutton Libraries team to develop their recruitment and management of volunteers.
Impacting lives
Our project brands also delivered some stunning work:

MAPS (Mentoring Advocacy Peer Support) connected with a record 378 young people, covering each of the 18 wards of the borough.
Befriending Plus volunteers gave a whopping 3,240 hours of befriending time (equivalent to over £42k!) to support some of the most socially isolated in our community.
115 Citizen Commissioners were the local voice in action, engaging with an average of 5.45 commissioning activities per month and starting to develop a self-managed model.
We ran a 'prescribing volunteering' pilot, investigating the impact of volunteering on individuals' health and wellbeing.
Our Annual Review (2016-17)
Please take a flick through our digital Annual Review!