Who cares about mentoring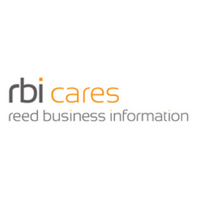 Reed Business Information (RBI) is serious about corporate responsibility: so serious in fact that they have a global community programme with specialist champions worldwide that supports employee volunteering and giving to make a positive impact on society.
Thanks to the efforts of RBI based in Sutton, our Mentoring project MAPS has been awarded a generous donation that is enabling us to identify and support even more vulnerable children and young people in locally through the provision of a volunteer mentor.
Julie Lever, Charity Development Executive at RBI explained:
"We have been working with MAPS for several years and have been so impressed by the support they have provided to young people in need of guidance. We really look forward to hearing about the success of the programme we are supporting. Our aim is to support our local charities through volunteering and fund raising."
Helen Gasparelli, our MAPS manager, said:
"We are overwhelmed with the support that we have received from RBI. Not only have their efforts resulted in this wonderful donation, but their Charity Action Group have championed our volunteering opportunities, shouted about the work that we do, and attended the events that we run. RBI exemplifies how corporate responsibility should be done, and I can't thank them enough for their support."
If you would like to find out how you could support a young person by becoming a volunteer mentor, the MAPS team would love to hear from you.
Volunteer Centre Sutton is the operational name of Sutton Borough Volunteer Bureau | Company type: Charitable incorporated organisation | Company number: CEO19319 | Charity number: 1048978 |