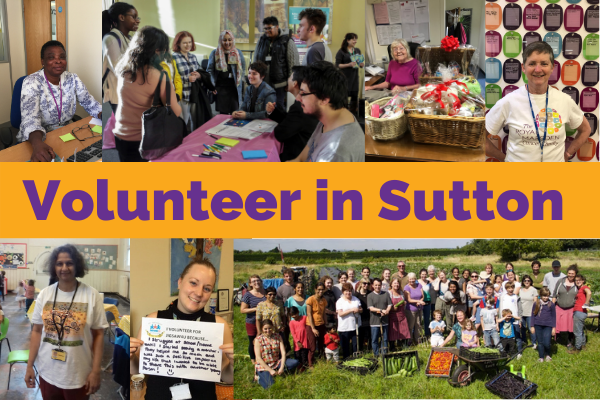 We work with over 500 groups and organisations across the London Borough of Sutton, many of which have a wide variety of volunteering opportunities. Our Volunteer Connect database has detailed descriptions of current available roles explaining what activities are involved and is open to anyone to browse through.
Browse for volunteering roles and opportunities on our Volunteer Connect database
If you would like to register with our Volunteer Connect database, you will be able to express an interest in a role, and contact the organisation through the message board. Our staff at the Volunteer Centre are happy to help you with registering.
Guide for Volunteers Registering with Volunteer Connect.
Already registered with Volunteer Connect? Log in here
Volunteer Centre Sutton is the operational name of Sutton Borough Volunteer Bureau | Company type: Charitable incorporated organisation | Company number: CEO19319 | Charity number: 1048978 |