About Us
Volunteer Centre Sutton (VCS) has been supporting people and communities within the London Borough of Sutton for over 50 years. Using the power of volunteering, VCS aims to unlock potential, address inequalities, and support the vulnerable, disadvantaged, distressed, and deprived. We currently work with around 500 organisations, helping them to recruit and manage their volunteer projects. Our main aim is to utilise people to support communities most in need through the delivery of outstanding volunteer led projects. Our annual Impact Report demonstrates the brilliant outcomes from our work - please click on the below to view the latest 2022/2023 Impact Report
To view the Volunteer Centre Sutton Constitution please click on the below:
Volunteer Centre Sutton Constitution
Together for Sutton
Volunteer Centre Sutton are proud to be a member of Together for Sutton (TfS).
TfS is a partnership made up of seven local charities, all delivering services in the London Borough of Sutton and with expertise in a wide range of services to support our Sutton residents and professionals.
Together for Sutton (TfS) is an independent, impartial, free and confidential information and advice service, the ideal contact if you are not sure who can help you professionally or personally.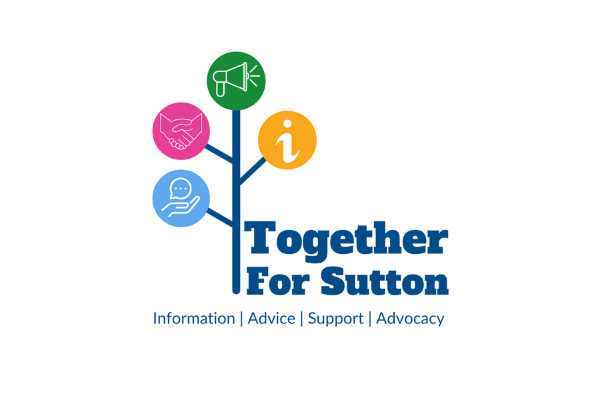 How we are funded
Volunteer Centre Sutton is an independent local charity. We raise our own funds mainly through charitable grants and we also welcome anyone to support us, whether you are a volunteer, a resident, a local business or someone who has been helped by us. Learn how you can support us
A huge thank you to our current funders:

Who's who
Huge thanks to our team of team of wonderful volunteers working with us at the Volunteer Centre Sutton.
Where you can find us
Our main office is Market House, 216-220 High Street, Sutton SM1 1NU