The Citizens Commissioners are a pool of local residents, recruited and trained to actively represent Sutton's community. This innovative project enables Sutton Council and Sutton residents to plan, design and deliver public services together. It's about recognising that everyone has an important contribution to make to improve quality of life for people and communities.
The Citizens Commissioning programme, developed by Volunteer Centre Sutton on behalf of Sutton Council, was highlighted in the recent National Civil Society policy paper 'Civil Society Strategy: building a future that works for everyone' (Office for Civil Society, August 2018). Our programme is now being used as a model by local authorities who are developing their own commissioning schemes, in consultation with us.
NEW ROLE: Community Engagement Citizens Commissioner - download a role description...
Get in touch at citizens@vcsutton.org.uk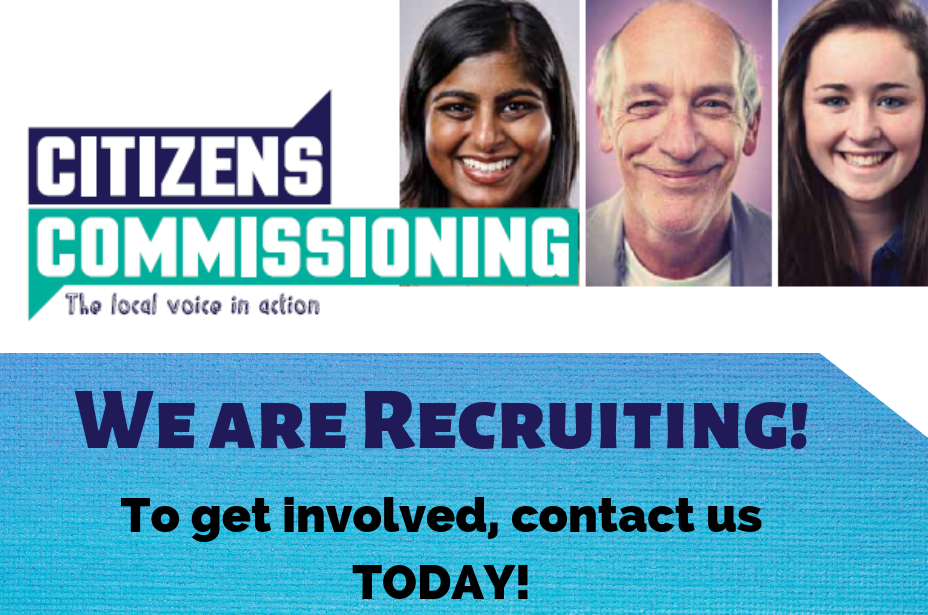 What is commissioning?
Commissioning is the process used by local councils to understand and meet a specific need of the community. Councils then use this information to select service providers who will address that need in a way that represents good quality and good value for money.
Why is it important for the local community to get involved?
Through the programme, both residents and the Council can identify the concerns and problems that the community faces. They can then work out how best to tackle those concerns, sharing the responsibility, as well as figuring it out how limited resources can generate maximum impact.
Why become a Citizens Commissioner?
You can:
- learn great new skills, giving you opportunities to develop your passions or career
- gain experience and references to add to your CV
- help to make sure that public money is well spent and delivers value
- meet new people who are passionate about their community
The roles of Citizens Commissioners are exciting and varied.
Who can become a Citizens Commissioner?
Anyone who lives, works or studies in the London Borough of Sutton and is interested in helping shape local public services and representing fellow residents. You will receive comprehensive training and support, and become part of the Citizens Commissioning team.
We welcome people of all ages but if you are under 18, you might want to join the Young Commissioners, Sutton's youth social action group.
Get involved
If you would like to know more about Citizens Commissioning, you can all us on 020 8661 5905 or email citizens@vcsutton.org.uk.
Volunteer Centre Sutton is the operational name of Sutton Borough Volunteer Bureau | Company type: Charitable incorporated organisation | Company number: CEO19319 | Charity number: 1048978 |