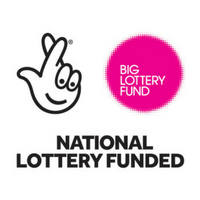 We at Volunteer Centre Sutton are thrilled to announce that we've been awarded a Big Lottery Fund grant to develop our work to support those who are socially excluded in the London Borough of Sutton.
For the past 3 years, our project

has been training and resourcing volunteer befrienders to engage with people who are socially excluded for a range of reasons, be that the lack of mobility that sometimes accompanies old age, geographical isolation or lack of confidence meeting new people. Befriending Plus worked has worked with 172 people, directly impacted and supported by the programme.
With Call, Catch Up and Connect we have the opportunity to build on the learnings of the last 3 years and develop something that really works today. Over the next couple of months we will be developing a new look for the project, commence supporting our target of over 360 people and hope to hit the ground running again in November 2017.
If you'd like to keep up to date with developments, please complete the contact form below.
Volunteer Centre Sutton is the operational name of Sutton Borough Volunteer Bureau | Company type: Charitable incorporated organisation | Company number: CEO19319 | Charity number: 1048978 |