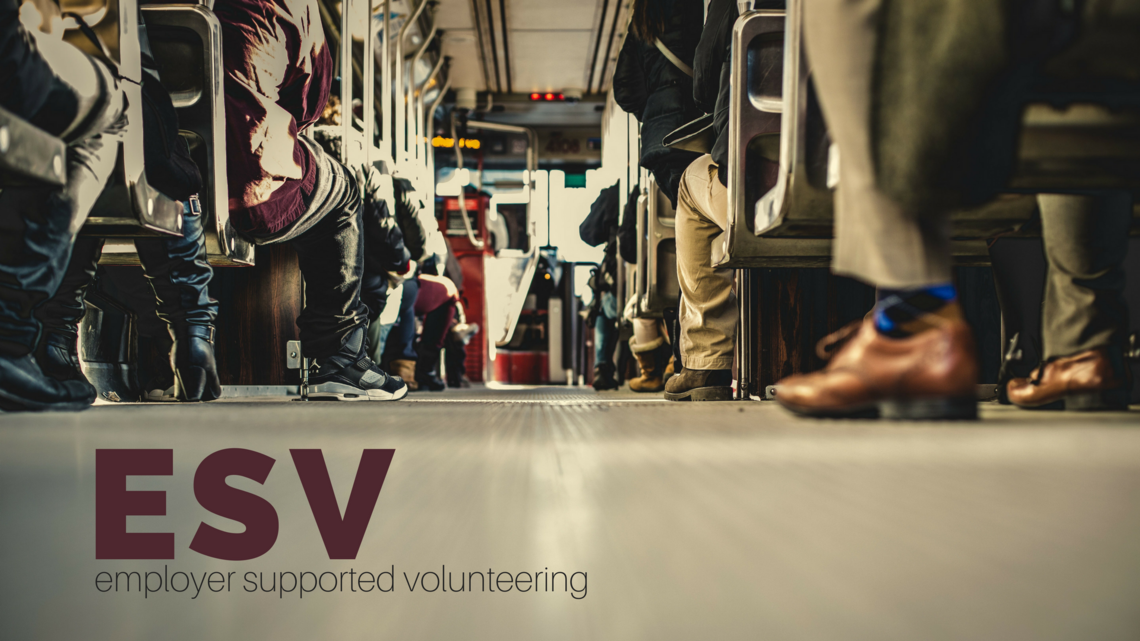 In 2015 the Government announced their plans to give employees of larger organisations 3 volunteering days per year. Currently 33% of public sector and 23 private sector organisations offer Employer Supported Volunteering (ESV) Schemes. The potential for growth in this area is substantial.
The Chartered Institute of Personnel and Development, in partnership with the Institute for Volunteering Research produced a report "On the brink of a game changer", which makes a number of recommendations for how companies and voluntary organisations might improve the quality and impact of ESV in the longer term.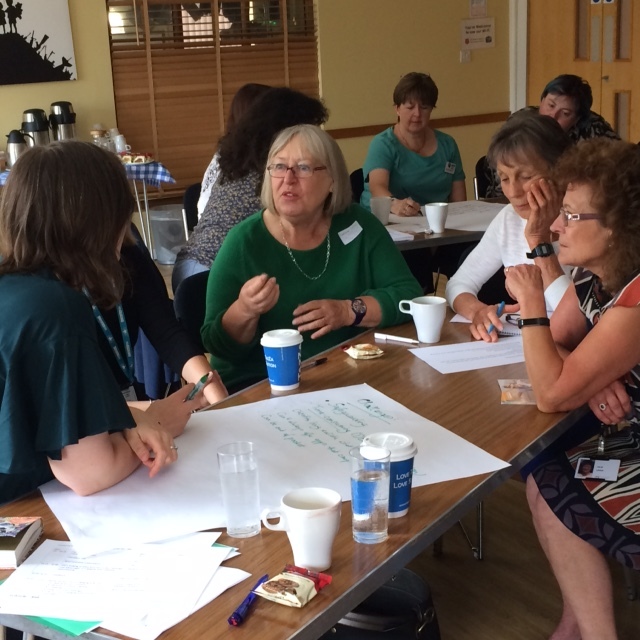 We used the report at our Volunteering Forum in July to stimulate discussion about how local charities might build better relationships with businesses through ESV. It was inspiring to hear from Ginny Toubal, Volunteer Services Manager at St Raphael's Hospice, and Julie Lever, Charity Development Executive at Reed Business Information, who shared their experiences of ESV from their perspectives in the Voluntary and Business sectors.
Download the presentation (NB: you may need to right click or long-tap to select Save options)
What attracts employees into ESV?
If you are thinking of engaging with ESV here is what a local business told us their employees are interested in: "Our staff are keen to make a difference in the local community by helping a wide range of charities. They are particularly keen to support organisations who help disadvantaged children and their families. They also support projects which protect the environment."
Volunteering Forum attendees identified the following main benefits and challenges of ESV: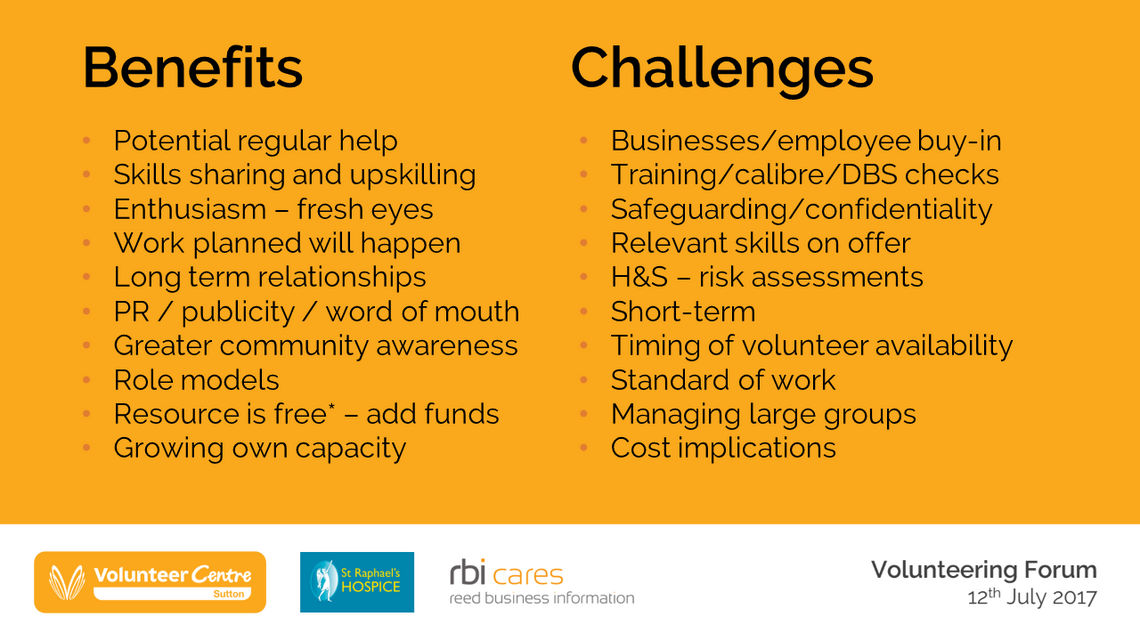 What attendees said about the forum
"The RBI presentation was really interesting and actually changed the way that I look at ESV."
"Hearing from Gilly and her great success utilising ESV was excellent – great idea to continue sharing best practice at future training events."
"The discussions at my table were dynamic and as an EV broker it was useful to see what the main challenges for smaller organisations in the borough"
The way forward
Everyone was keen not lose the positivity of the morning and we are looking at a further market place event to bring more businesses and voluntary sector groups together.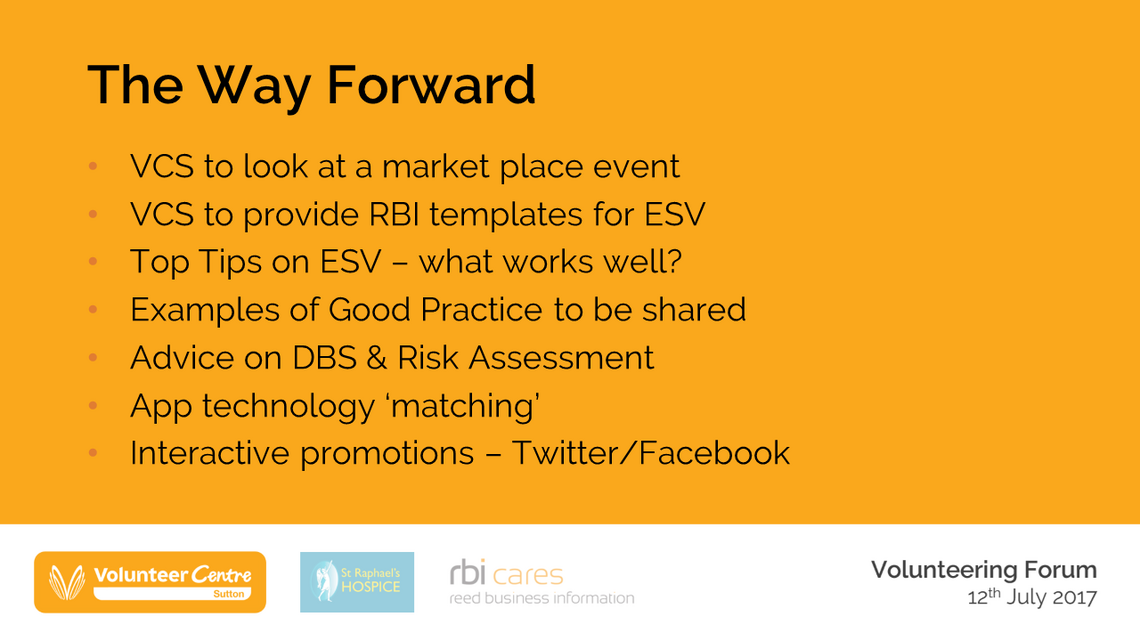 Interested in attending future ESV events? Then drop Pat an email via our contact form.