Volunteer Coordinators' Forum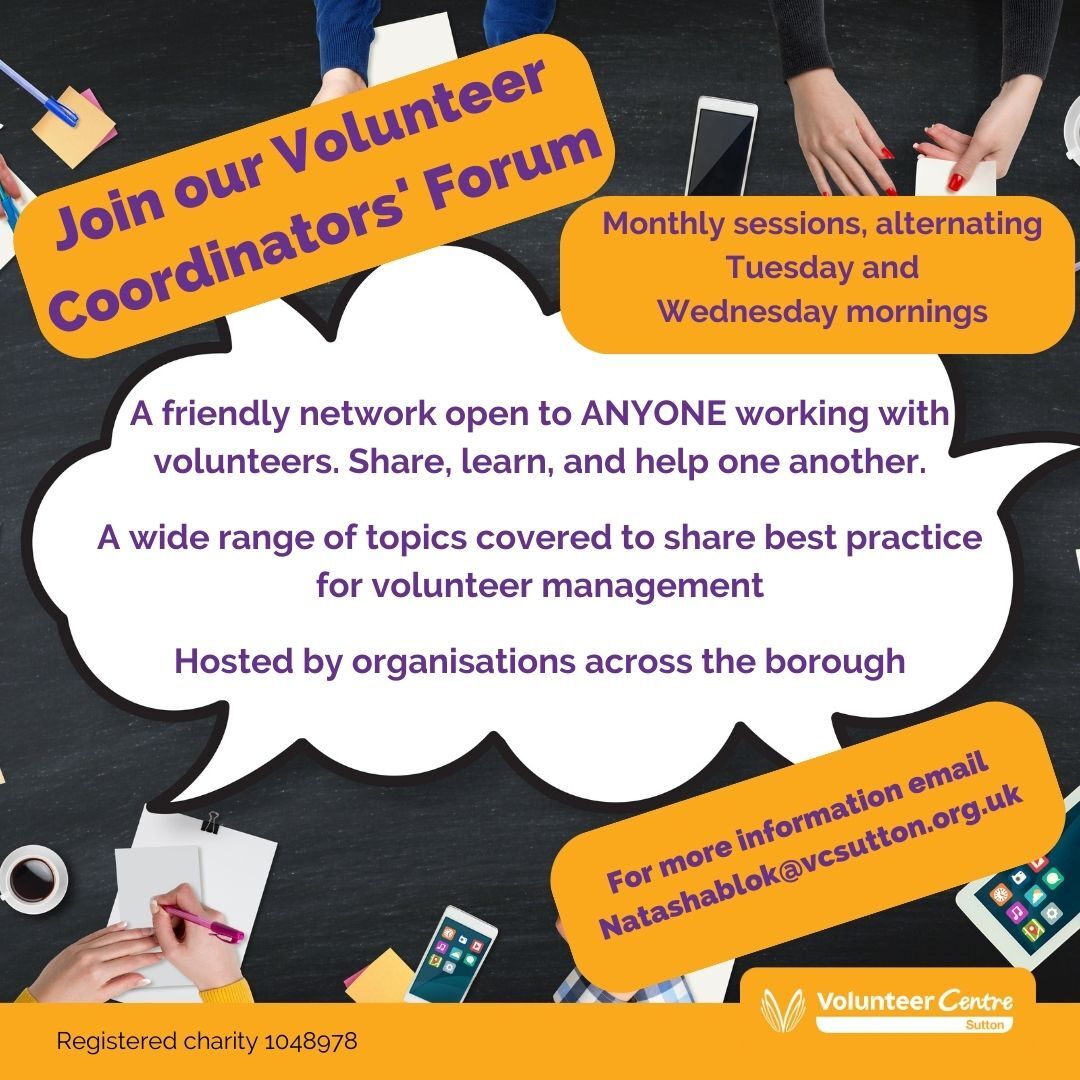 Next date - last this year! Wednesday 29th November morning at Wallington Library, Mallinson Room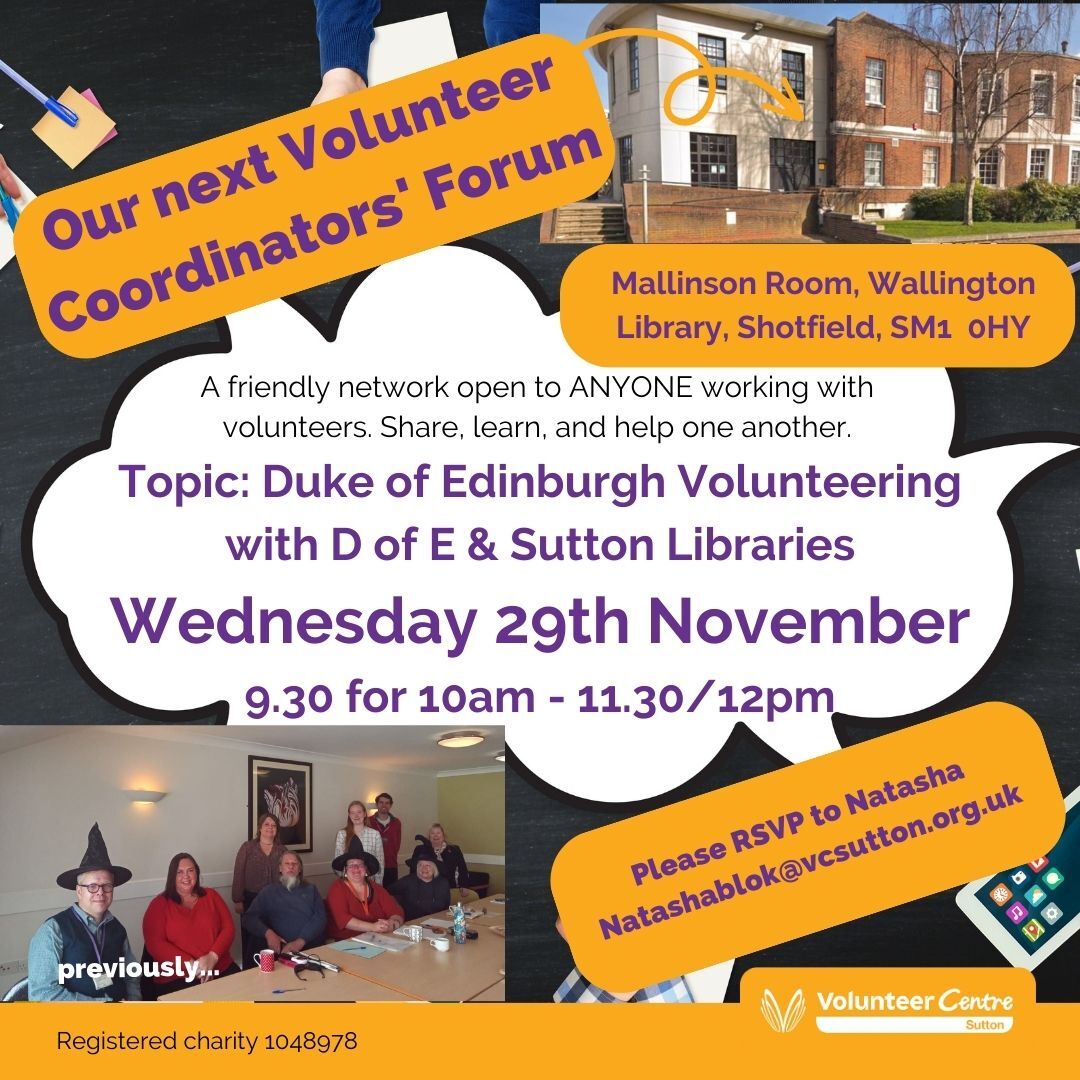 To help organisations, we have monthly Volunteer Coordinators' Forums where ANYONE who works with volunteers (including volunteers themselves) is welcome to join.
We're a friendly group from a range of organisations who come together to share best practice and ideas, support one another, learn new tips and tricks and get out of the office visiting organisations across the borough for a fun morning out.
Previous session key topics have included:
Volunteer Recruitment and Retention
DBS and Vetting
Crowdfunding at Sutton Community Farm
Volunteer Conflict at Downlands Partnership, Old Lodge Farm
...many with tours of exciting organisation sites including patting lambs and tasting local produce!
Here are the dates for 2023 to put them in your diaries. Most sessions are in person where will get the most out of it. Occasionally such as if they are held at Volunteer Centre Sutton we are trialling a hybrid version.

Timings are generally:
9.30-10.00 coffee/tea and gather
10.00 start Volunteer Centre Sutton update
start main topic
then open circle discussion/ round the table introductions and problem solving finishing by 11.30
11.30-12.00 extra time for networking if people want to stay on and chat.
Or sometimes we finish with a tour of the venue such as Sutton Community Farm, Downlands partnership etc.
We also have a WhatsApp group for Volunteer Coordinators' who have joined Forums. Contact Natasha for the link.
To see what happened in our previous forums, click the following links:
Training: Virtual/Online Introduction to Volunteer Centre Sutton for organisations
Recommended for all organisations
All the ways we can help you with volunteer recruitment and retention
And top tips for using Simply Connect effectively
Take place weekly/fortnightly on either a Tuesday, Wednesday or Friday afternoon on Microsoft Teams.
Contact Natasha for latest dates.
For futher training and resources, we highly recommend:
NAVCA website for information
Community Action Sutton training and their newsletter
Photos of our previous fun had at Forums.