Derek Terrell Outstanding Volunteer Sutton Community Awards 2019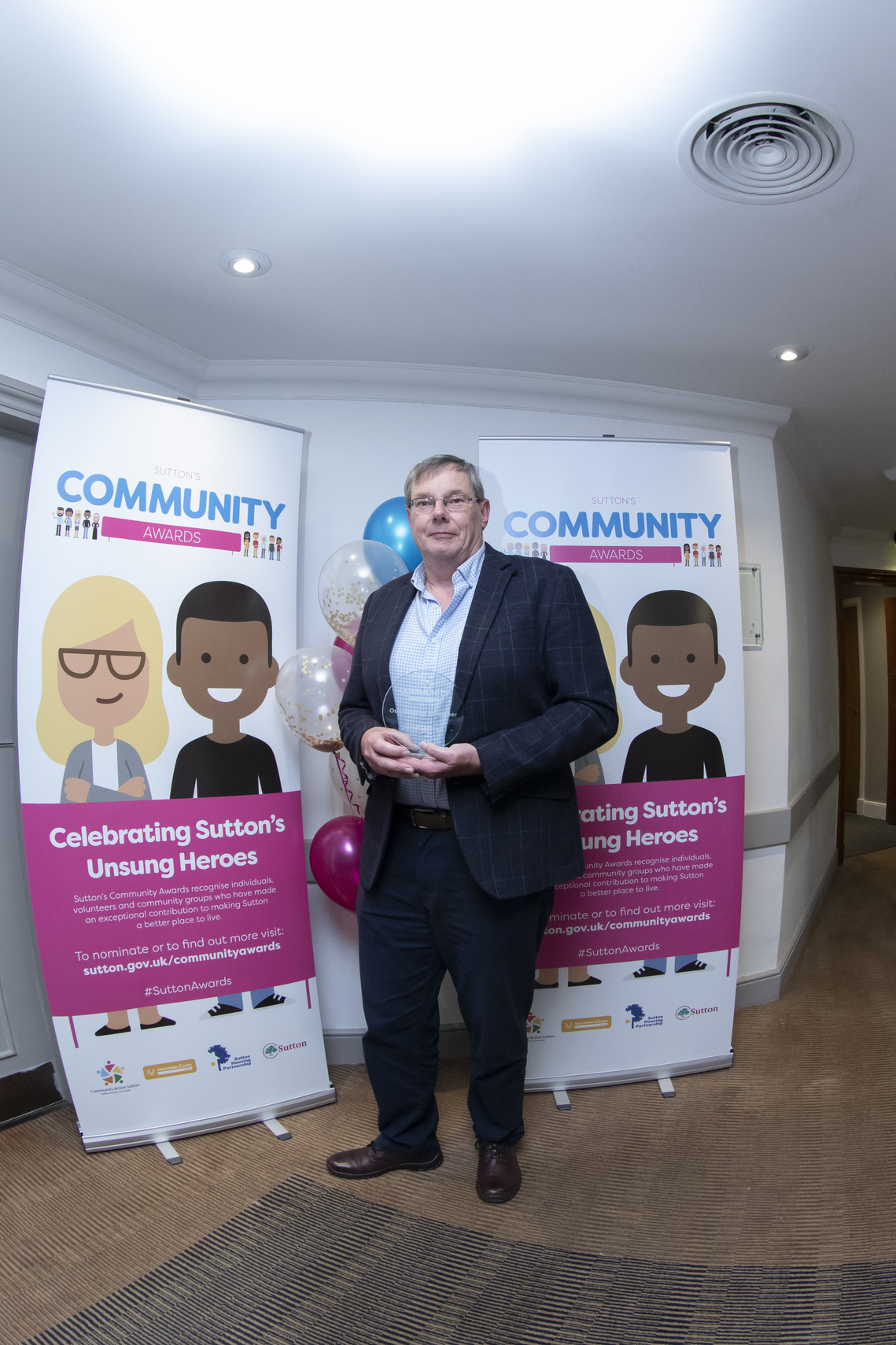 Derek Terrell, one of our longest-standing MAPS Mentors, won "Outstanding Volunteer" at the recent Sutton Community Awards. This award recognises "an individual who has gone above and beyond as a volunteer". Congratulations Derek!
We also want to give a special shout-out to Ethan, one of our Mentees, who was shortlisted for "Oustanding Young Person" at the Sutton Community Awards. We're very proud of you Ethan!
Volunteer Centre Sutton is the operational name of Sutton Borough Volunteer Bureau | Company type: Charitable incorporated organisation | Company number: CEO19319 | Charity number: 1048978 |