On Tuesday 18th July morning, Richard Stone from the gardening team at Hill House kindly opened his glorious summer gardens and welcomed forum members with delicious home grown strawberries, tea, coffee and cakes!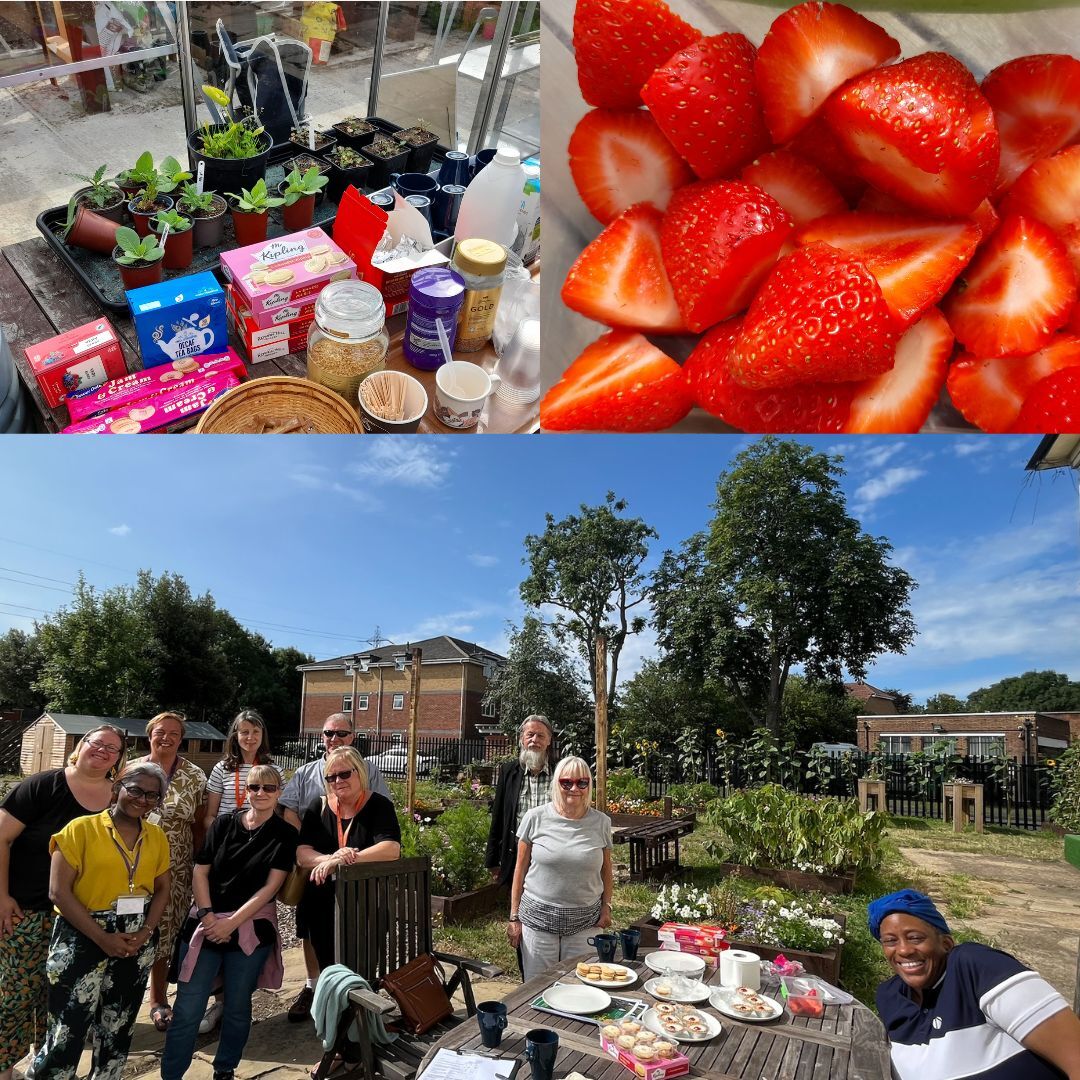 Those who attended got a chance to share their organisational news and discuss any hints and tips. A 'fruitful' space as always!
Jubee introduced Community Action Sutton and how they help organisations with governance and set up. We also heard from Karen and Richard from Hill House. We learned about all the exciting activities run at Hill House including Mens in Sheds and their food cupboard. We also learned their insights and tips from their successful "volunteer flashmob" event for The Big Help Out where over 60 Hong Kongers volunteered on the Bank Holiday Monday 8th May to create an insect hotel, clear up bags and bags of litter and transform the space. Volunteers even innovated by pulling out oak saplings to cultivate oak bonsai!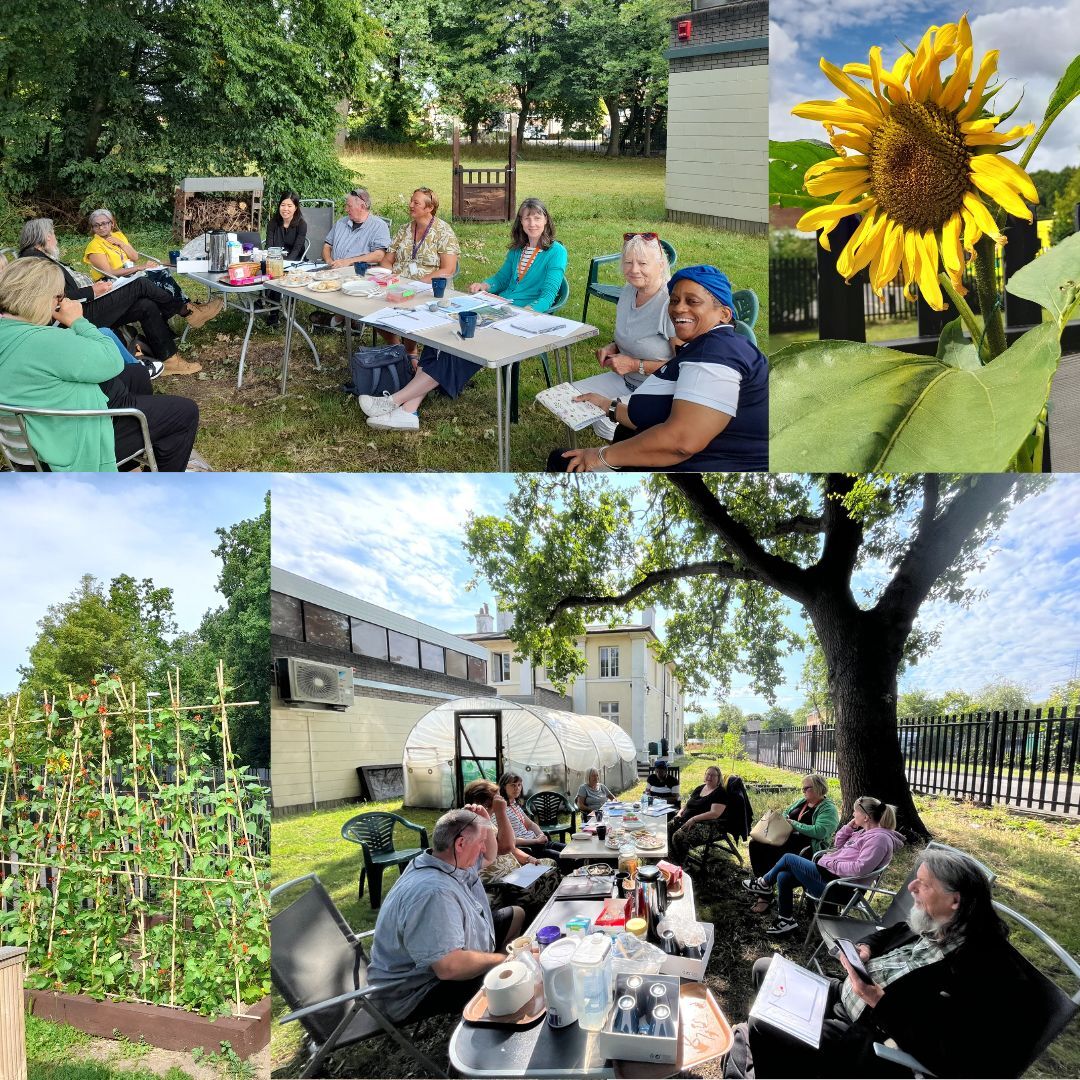 We were treated at the end to a tour of the community gardens which was fully multisensory with sounds of the breeze in the trees, tasters of fresh raspberries, seeing the hand crafted "discoball" from broken CDs and smell the growing flowers all around.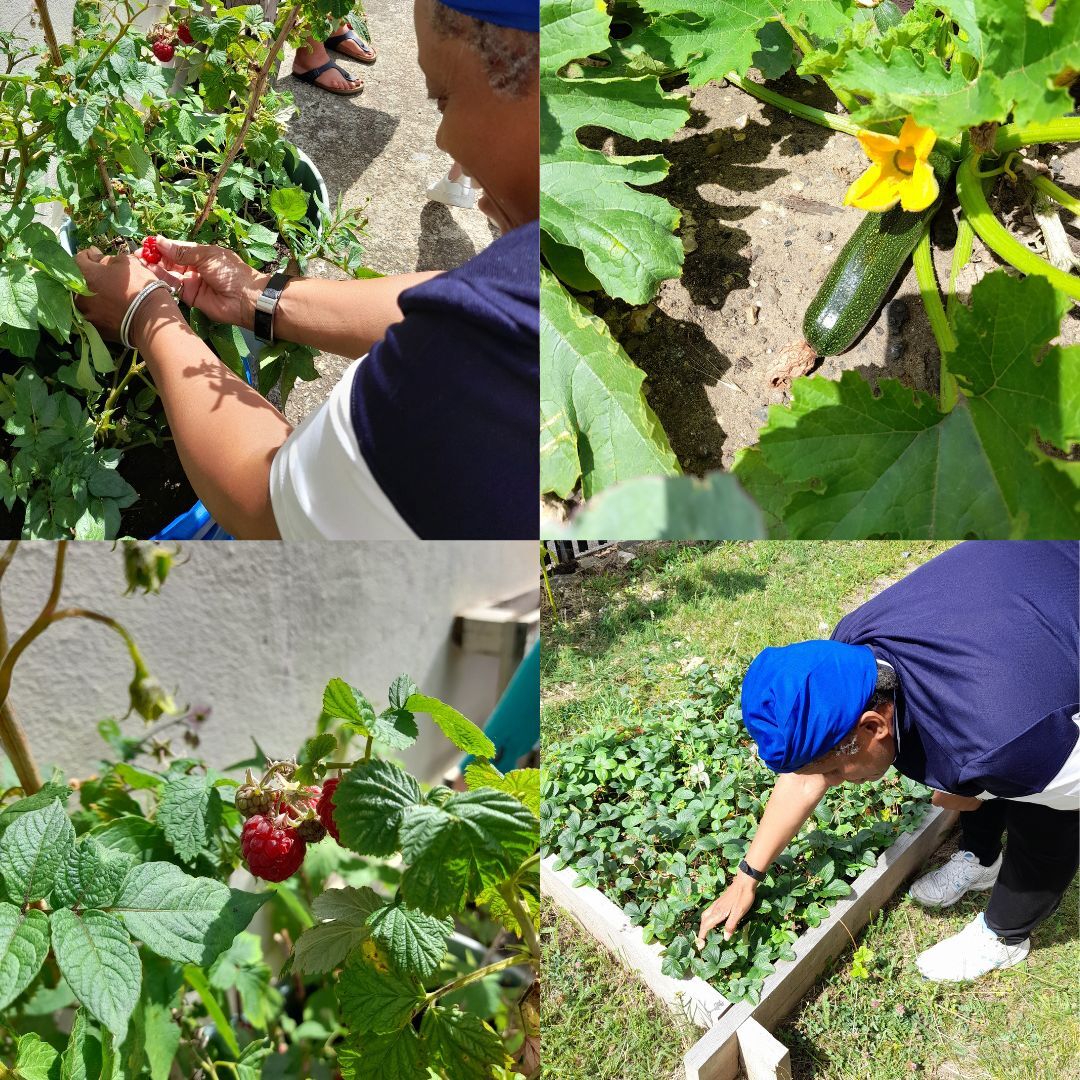 It was a perfect summers day and a very relaxed affair. Thank you to our generous hosts for welcoming us and providing such a lovely event to conclude our official forums for the summer.
If you would like to volunteer with Hill House Garden click here.
If you would like to volunteer with Hill House itself click here.
A great variety of flexible roles are available including for those who are under 18 looking for Duke of Edinburgh award opportunities.
Conversation was flowing so we didn't have time for Sophie from SACCO's pickleball so we hope to see her at the next bonus event the members suggested we put on...
Next event: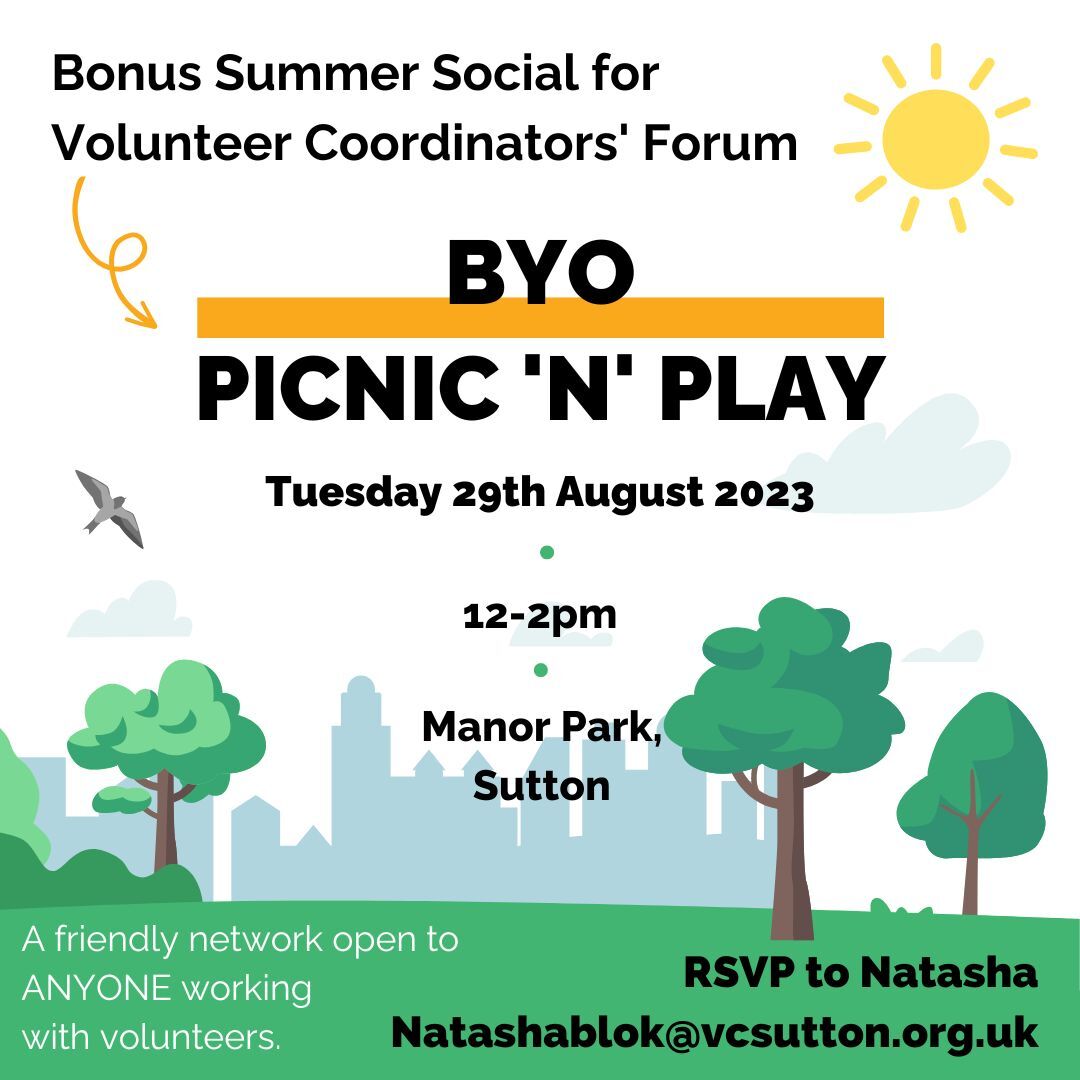 "BYO Picnic 'n' Play"
Tuesday 29th August 12-2pm Manor Park
Super casual meet up. Bring your own (BYO) picnic items and games to play with other Volunteer Coordinators.
All welcome!
RSVP to Natasha so she can keep in touch with meet up locations and if any cancellations due to the weather.