Sonny's life took a challenging turn when his father's mental health deteriorated, leaving him unable to care for his son. The situation put strain on Sonny's relationship with his mother and paternal grandmother who were overwhelmed by the situation and Sonny was placed in foster care. In desperate need of support that focused on his emotional needs, the MAPS Mentoring program played a pivotal role in Sonny's emotional and personal growth at a crucial transitional phase in his life. Whilst adapting to a new home life, he was also about to transition to secondary school which was causing Sonny considerable anxiety.
Sonny said he wanted someone he could talk to without worrying about the impact on his father's fragile mental state. He also wanted help settling into high school and making new friends.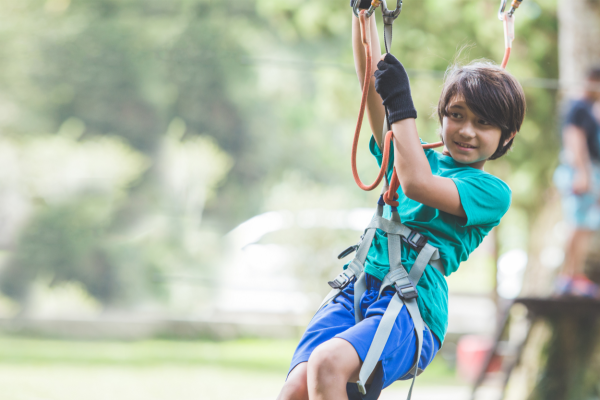 Sonny and his MAPS Mentor met regularly and built a trusting relationship. Sonny realized that his Mentor was a patient and kind person, while his mentor recognized Sonny's energy and creativity. Sonny and his mentor engaged in many outdoor activities, including playing games in the park with other children, supporting Sonny's ability to form relationships with peers.
Every three months, Sonny and his Mentor met with a MAPS Practitioner to evaluate progress and identify areas he wanted to change.
With his Mentor's encouragement, Sonny faced his fear of heights during a group activity, successfully completing a zip line and enjoying theme park rides; activities he hadn't previously been able to enjoy due to a crippling fear of heights.
Sonny commented: "We hadn't known each other that long and I was in a group with others, but I could hear her encouraging me and that helped me do it"
Both school and home started to see a positive change in Sonny during his year with MAPS Mentoring. They noticed Sonny's self-esteem and belief in his own opinions growing. He showed significant improvement in his commitment to learning, consistently completing assignments and homework on time and he became more settled in his foster placement, openly discussing his worries with his carers. He also started inviting friends home, indicating an increase in his social confidence.
Sonny's social worker noted: "Sonny has made remarkable progress over the past year. He has overcome his fears, gained confidence, and shown a commitment to learning. This is a testament to the positive influence of the MAPS programme and the dedication of his Mentor."