Our October Volunteer Coordinators' Forum took place at the spookily decorated Belsize Court, one of the local Housing 21 properties.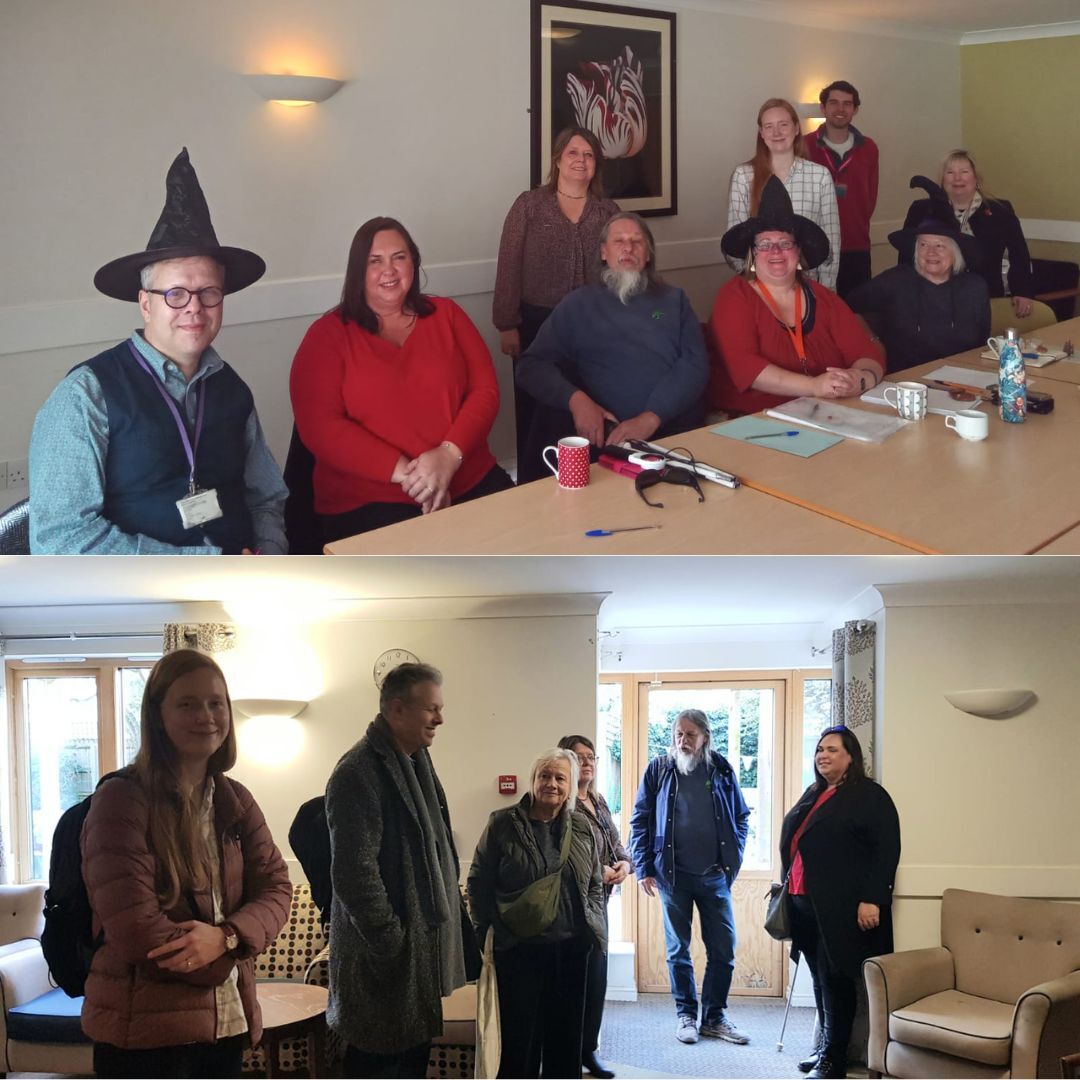 After pouring a cuppa, donning a witches' hat and offering ghoullish transfers, we caught up on one another's organisation news and updates.
There are fun Christmas plans to come in the borough from organisations like Manor Park Friends Group and QEF for volunteers. Donna from Housing 21 told us more about their organisation and we had Heather from Mencap talk about how we can help make volunteering right from the first steps of the advert, through to everyone enjoying their role, even more accessible for volunteers. It finished with a tour of the large property, including seeing their new hair salon and hearing about their future plans.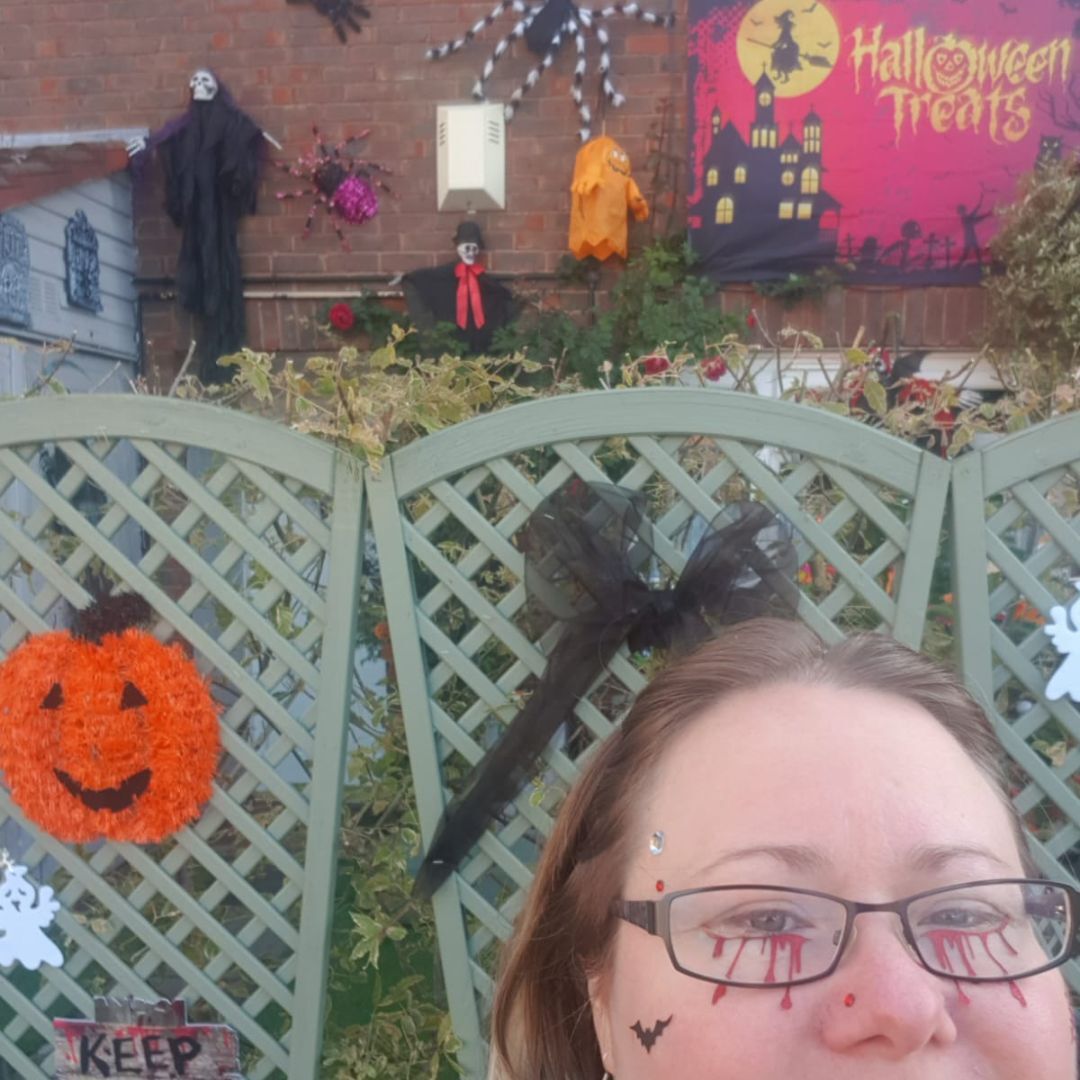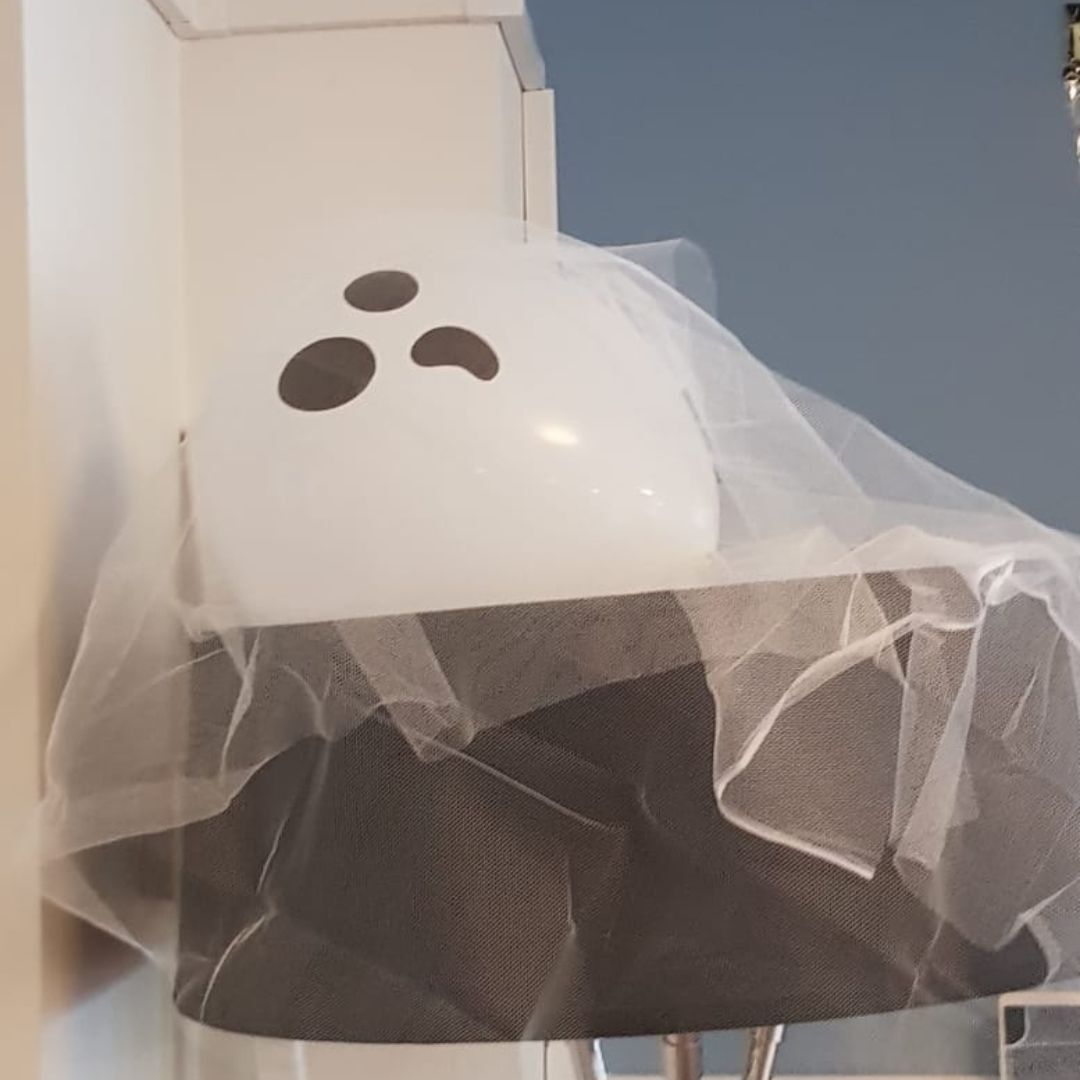 Left: photo taken of a local house en route to Belsize Court in Sutton. Right: Friendly ghosts at Belsize Court.
The next Volunteer Coordinator's Forum is
Wednesday 29th November at Wallington Library with Jade from D of E head office
coming in to talk about how to cater to our D of E students' volunteering needs better - it'll be a good one and the last of the year, so get it in your diaries! RSVP to
NatashaBlok@vcsutton.org.uk