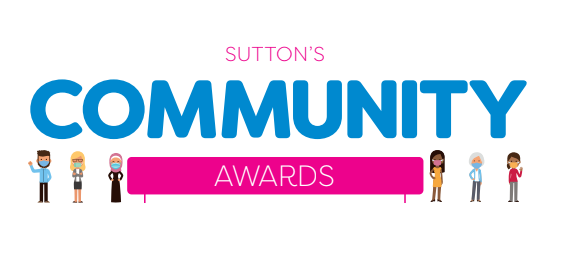 Each year, Sutton's Community Awards recognise remarkable individuals and groups in Sutton. This year takes on an even more special theme of celebration and commemoration in light of the challenges faced due to COVID-19.
For the second year running, Sutton's Community Awards will be in partnership with Community Action Sutton, Sutton Housing Partnership, Volunteer Centre Sutton, and Sutton Council, to celebrate the individuals, volunteers and community groups that have made an exceptional contribution to making Sutton a better place to live, work and raise a family.
To ensure that we recognise a range of outstanding residents, awards are given for eight categories. Shortlisted nominees in each category will be approached to tell their story virtually and this will be shared as p[art of a digital campaign over November. The judging panel will then deliberate and winners will be announced at a virtual awards ceremony in mid December (more details to follow).
Anyone can make a nomination and nominations are open to anyone in every category, subject to the awards criteria.
Award Categories
Outstanding Community Champion
An individual in your neighbourhood who has gone above and beyond to help and support your local community - this could be caring through those in need, or someone who organises local community projects or events.
The Terence Cort Award
An individual who supports people to live independently. This award commemorates Terence Cort, a staff member from Sutton Housing Partnership who passed away in April 2020.
The Herb Chinzou Award
An individual who has made a contribution to Sutton's disability services. This award commemorates Herb Chinzou, a Sutton Council staff member from 2009 to April 2020.
Outstanding Volunteer
An individual who has gone above and beyond as a volunteer for a voluntary and community sector organisation, and has made an outstanding contribution to improving the lives of those the organisation supports.
Outstanding Volunteering Group
A group of volunteers that have demonstrated a great team spirit and worked together to support a cause or organisation that would only be possible collectively - this could include a business or staff members who volunteer as a group in Sutton.
Outstanding Young Person
A young person under 21 who has brought real credit to the borough through exceptional academic, sporting, artistic or cultural achievements.
Outstanding Voluntary and Community Sector Organisation of the Year
A voluntary and community sector organisation (can be a charity, community group or social enterprise) that has made an outstanding contribution to improving the lives of those they support.
Sue Robson Trustee of the Year
An individual who is a Trustee (this is an unpaid role and Trustees may also be known as the board, the management committee, governors, directors) for a charity or organisation, who goes above and beyond to support and represent their organisation, and has played a vital role in leading through Covid-19.
Sue Robson was deputy director and CEO of Sutton CVS (now known as Community Action Sutton) for a number of years. Sue was passionate about governance and worked with both large and small organisations on developing good practices for their trustee to enable their organisations to flourish. The Sue Robson Trustee of the Year award was established to acknowledge her contribution to the voluntary and community sector in Sutton.
How to nominate
You can nominate online at sutton.gov.uk/communityawards
The deadline for nominations is midnight Sunday 1st November 2020.
Volunteer Centre Sutton is the operational name of Sutton Borough Volunteer Bureau | Company type: Charitable incorporated organisation | Company number: CEO19319 | Charity number: 1048978 |