Tris is one of the 190 strong team of volunteers who supported the Nonsuch Vaccination Site from December 2020 - April 2021. Tris wrote this article for us to share his own experience of volunteering: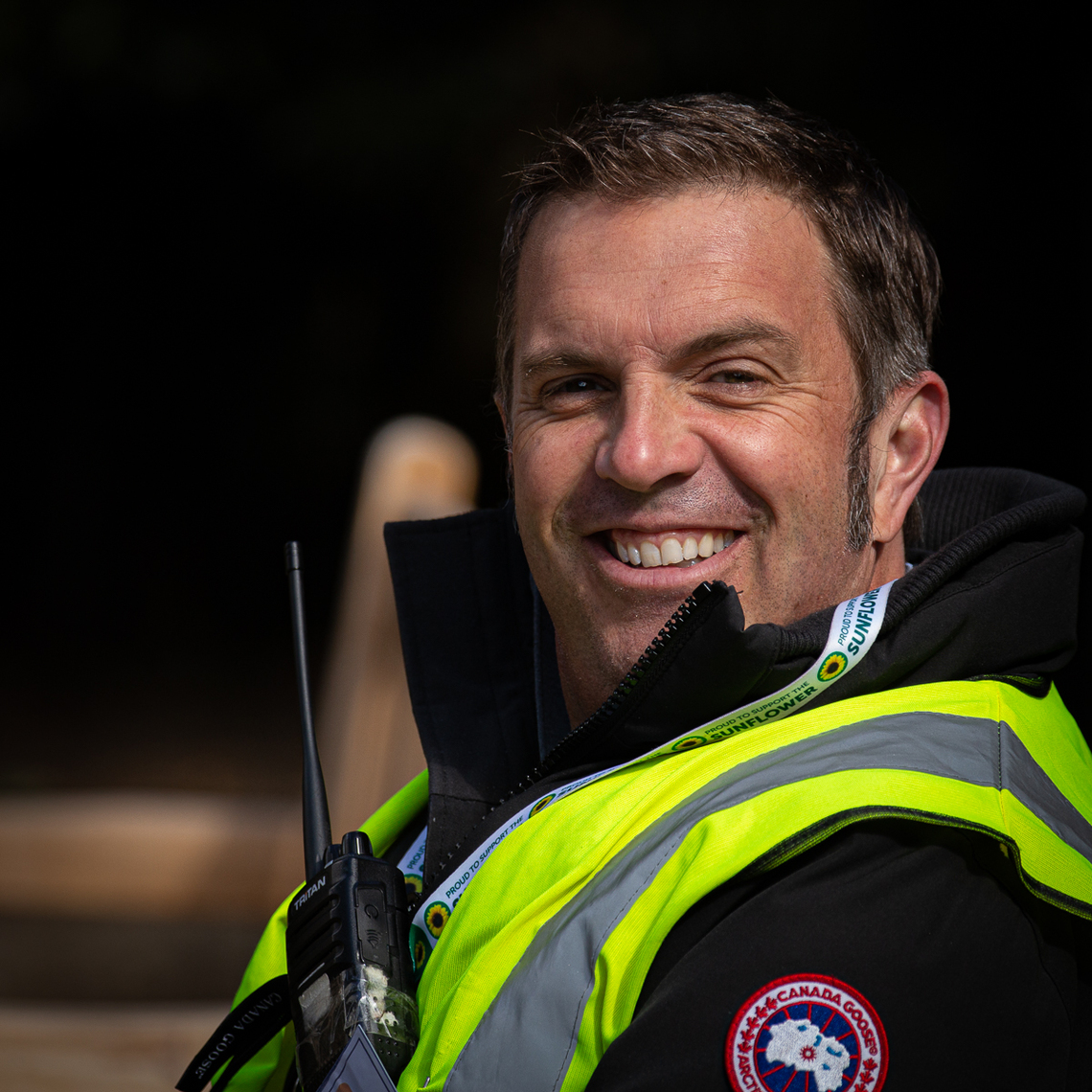 "My regular job is airline Cabin Crew and at the beginning of 2021 I was unfortunately furloughed like many of my colleagues in the aviation industry. I had heard how many of them had volunteered during the previous year and decided that I wanted to do my bit to help out during the ongoing pandemic. I went searching for volunteer roles and came across an advert by Volunteer Centre Sutton (VCS) for Marshalls needed at Nonsuch Manor as it was being used as a vaccination centre. This seemed perfect as it was only a short walk from home and as the vaccination campaign was only just starting, a great opportunity to help in its roll out.
After completing the application and necessary checks I started my first shift….always a bit daunting, like starting a new job. I needn't have worried as I turned up and was warmly welcomed by the VCS team and given my first role, which was 'meeting and greeting' the patients as they arrived at the Manor. This was mid January and as you can imagine, absolutely freezing with plenty of wind, rain as well as snow thrown in for good measure. It was also the time when the age group 80+ years were being called and I remember being totally humbled and in awe watching these patients braving the elements and looking so happy to be getting their first vaccines. There were no complaints, just relief, as for many it was the first time leaving their homes since the first lockdown 8 months a go. I will always remember a lady who arrived looking dressed to the nines in her 'Sunday Best' outfit and I asked if she was going somewhere special afterwards, to which she replied "My dear, this is the first time I've been out of my slippers since March last year, I finally have a reason to get dressed up even if it is just for a vaccine".
I've carried on the role as the vaccinations continue and I was only chatting to a fellow volunteer the other day on how similar it is to my job as crew. You meet so many different people every time you turn up for a shift, whether you're working with them or helping them and every day is another great experience. I really look forward to working both as crew and as a volunteer when I go back to my regular job in the future. The flexibility of the VCS rota allows you to fit in work when you can as well as change shifts as necessary if you need to.
The Coordinators who organise everything are great and really support the volunteers both whilst on shift as well as after. Communication is spot on with any new training, shift changes or feedback sent when necessary. I have to confess that I had not heard of Volunteer Centre Sutton before starting with them but if you are looking to volunteer in the local community, I can't recommend them highly enough."
To find out more about volunteering in Sutton, you can sign up to receive our monthly newsletter with all the latest roles and opportunities, and browse the VOLUNTEER section of our website.