Our Community Space Co-ordinator Ben Thomas has been working closely with parks, cafes, libraries and other community settings across the whole of Sutton to install a series of litter picking stations at targeted locations.
There are now litter picking stations at 12 sites:
Café Pavilion at Mellows Park (Beddington)
Pavilion Café at Beddington Park (Beddington)
Sassis café at The Grove park (Carshalton Central)
Oaks Park Café (Carshalton South)
Cheam Park Café (Cheam)
Manor Park Café (Sutton Central)
Sutton Green Café (Sutton North)
Simon's Café at Rosehill Park West (Sutton North)
Library @ The Phoenix Centre (Roundshaw)
Wallington Library (Wallington South)
Worcester Park Library (Worcester Park South)
Riverside Centre, Carshalton (The Wrythe)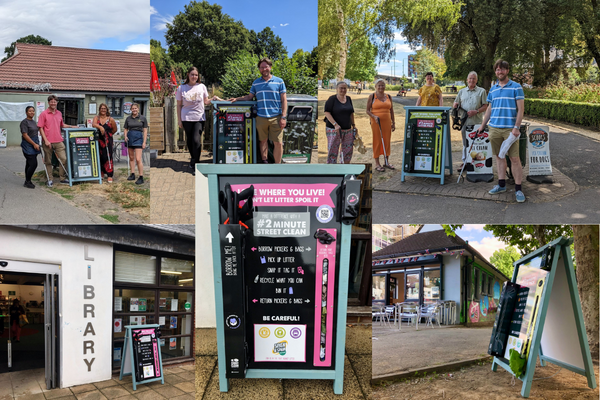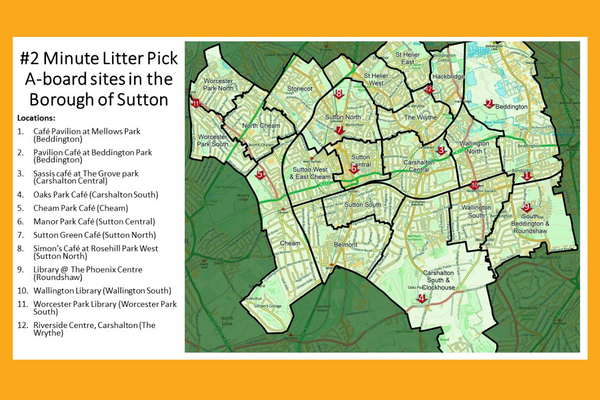 Each litter picking station is has litter pickers and reusable bags, which are available for anyone to borrow, to collect any waste in the surrounding area.
If you or your group have an interest in improving our local and community spaces in Sutton, please get in touch with Ben Thomas at Volunteer Centre Sutton.