5 ways finding volunteers just got easier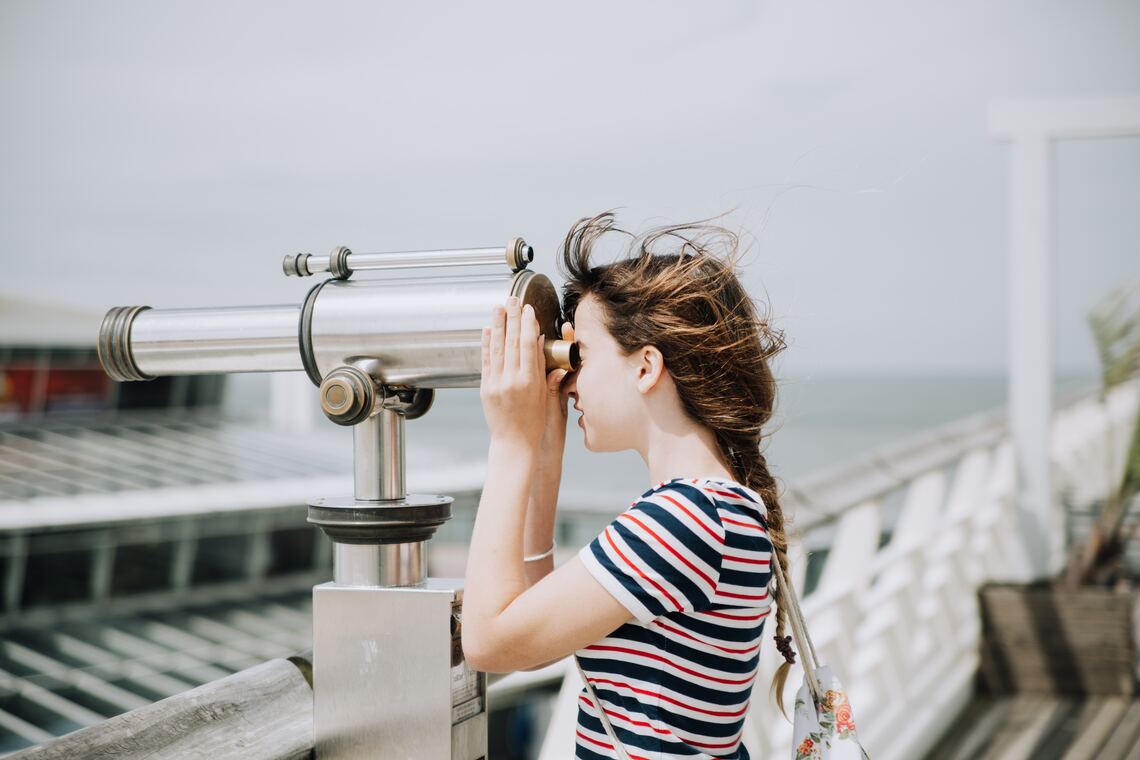 It's been just under 2 years since we launched our free online volunteer recruitment platform Volunteer Connect, and it's encouraging that so many of you are using it to promote your opportunities.
We've had some really positive feedback so far! One local organisation told us that they'd been able to recruit "significantly more" volunteers using Volunteer Connect, and another said that our "volunteering database is really the best we have ever used!"
For any product to be really worth its salt, it needs to be refined over time, and so the development team at Voluntary Action Sheffield have been working closely with Volunteer Centres across the country to roll out system updates that improve user experience for both volunteers and organisations.
So we're excited to let you know about 5 key ways that your Volunteer Connect experience has been improved:
1. Your opportunities are suggested to relevant volunteers
The system will now send registered volunteers suggestions of roles they may be interested in based on their profile and interests selected.
This means that the system itself will act as a sort of matchmaker, making helfpul suggestions and allowing volunteers to consider opportunities they may not have found themselves.
This is what a volunteer will see: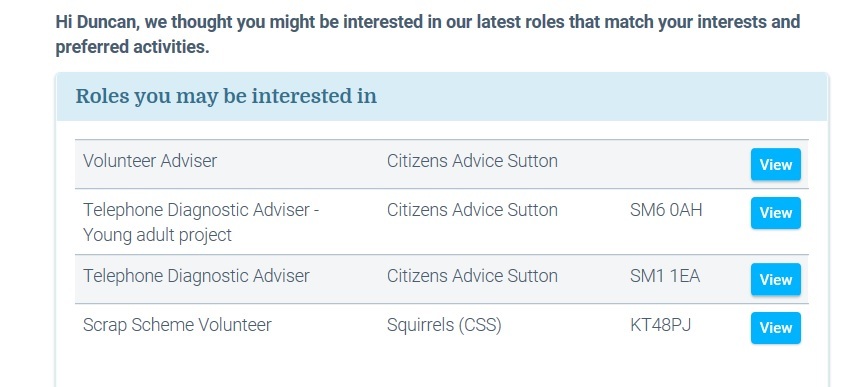 2. You'll have more information to make decisions
The registration process has been improved to encourage volunteers to complete their profile form.
This means that you're more likely to get a full set of information about volunteers, enabling you to make better decisions on who to recruit.
3. You can be fair to unsuitable volunteers
Inevitably, some of the volunteers that apply for your roles won't be a good match for your organisation, but they may well be a perfect match for somewhere else. However, if a volunteer gets a poor or even no response from one organisation, they may well give up searching for a role altogether.
Therefore, if someone takes the time to apply for a role it is important that they receive a reply even if an Organisation feels they are unsuitable. There is now an automated email that you can send, which you'll find if you go to Manage Roles and then click on the role. When you click on the volunteer's name, their profile appears and at the bottom you have the following button:

You will then get a prompt before sending, so you can change your mind.
Please read the auto email before you use this function, so you are aware of the content of the message you are sending!
4. You can be more inclusive and supportive
We know the number of organisations who are committed to diversity and equality, including in their volunteer teams, is very high across the London Borough of Sutton. Additional text has been added on the personal profile field allowing volunteers to highlight their additional support needs.
This is a fantastic new feature to ensure you will be able to better support all your volunteers as well as be more inclusive.
5. You'll have a more active pool of volunteers
Volunteer Centre Sutton can now make a volunteer's account inactive if they ask us to. Their data is kept in the system (with their consent) but won't be visible to organisations, unless the volunteer re-registers on Volunteer Connect. This allows volunteers to temporarily make their account inactive (if for example they have already found a role and don't want another one) and then come back online when they choose without them having to fill in their profile again.
While this update won't necessarily mean much of a practical change to organisations, it should have a positive knock-on effect: if volunteers know they can be in control of who has their information and when they can be contacted, they'll have a better user experience, which means you'll have plenty of happy volunteers to choose from!
We hope you find these features helpful in recruiting volunteers in the near future, and will update you when other changes are made.
If you have questions about these new features or feel you would like training on Volunteer Connect then please contact Pat Stanley, Volunteering Development Manager, using the form below.