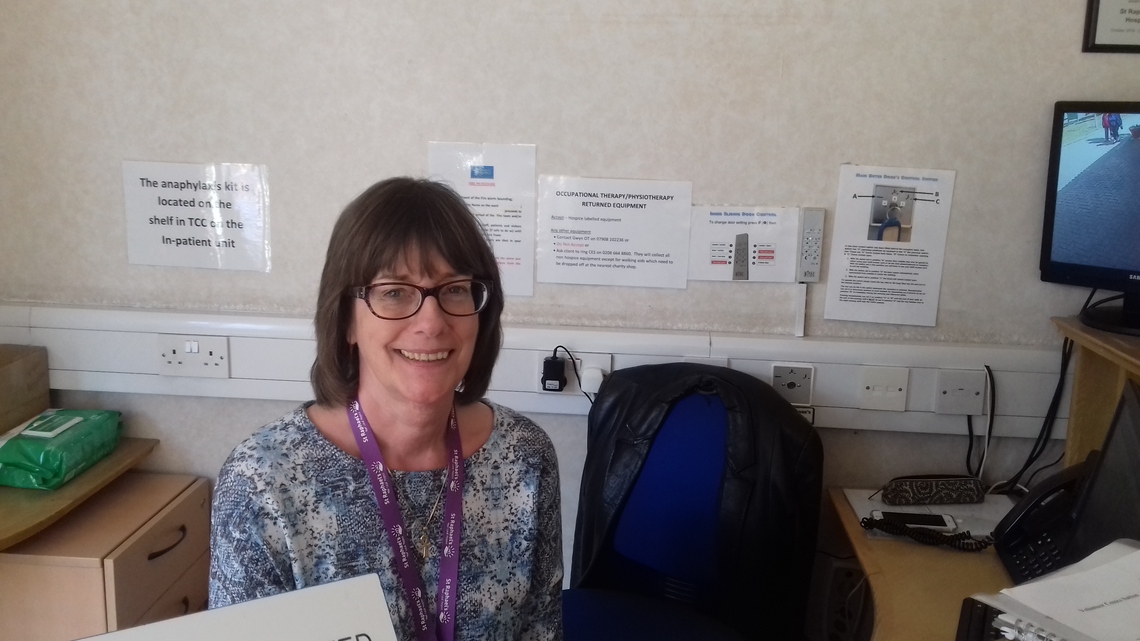 Our local hospice, St Raphael's, provides care for people with life-limiting illness living in Sutton and Merton. They currently care for and support over 1,000 patients and families each year. The service is completely free of charge and is accessible to all who need it. St Raphael's Hospice relies heavily on charity fundraising, donations and legacies to keep running, as well as the help of a dedicated team of 825 volunteers who give nearly 70,000 hours a year.
Volunteers are an integral part of St Raphael's and as Ginny Toubal, Volunteer Services Manager told us:
"It is our volunteers that make it possible for us to provide the best possible care. Without them we wouldn't have all the extras that enhance a patient's quality of life."
Within the hospice alone, there are volunteer receptionists, complementary therapists, café helpers, flower arrangers, gardeners, chaplains, administrators and drivers. There are also volunteer hospice neighbours who visit patients in their own homes, offering a few hours of their time each week to act as a good neighbour would. Many more volunteers take an active role in our charity shops, fundraising department and in the wider community.
This Volunteers' Week, St Raphael's Hospice would like to thank Jenny Watkins.
Jenny has been volunteering as a receptionist at the hospice in 2014.
"I'd retired and wanted to volunteer in a hospice as I had friends who had done something similar who'd told me how rewarding it was."
As a receptionist, Jenny is the front line of the hospice, and is the first person a patient or visitor will talk to. She is also the person who will answer the phone to patient and care inquiries. Reception at the hospice is entirely staffed by volunteers, twelve hours a day, seven days a week.
As a former administration manager, Jenny has also been able to offer her skills and experience to the office staff, managing several key administrative tasks as well as her time on reception.
On behalf of St Raphael's Hospice, Ginny Toubal would like to thank Jenny:
"Jenny is a true gem who goes way beyond the call of duty in all she does for us. Without her hard work and commitment as an administrative volunteer we would not be able to complete our complex volunteer value audit each year. A million thanks Jenny."
If you are interested in volunteering at St Raphael's Hospice, there are currently several opportunities:
Shop volunteer at St Raphael's Rosehill
Community Support Group volunteer
Qualified podiatrist/chiropodist volunteers
Qualified complementary therapist volunteers