We are thrilled to announce that Volunteer Centre Sutton has been selected as one of the Mayor's two charities for this year's term in office (alongside our friends at St. Raphael's Hospice). This opportunity is a testament to the outstanding contribution that Volunteer Centre Sutton has made to the Sutton community over the years.
The focus of our partnership with the Mayor will centre on the incredible work we do to support young people, with a special emphasis on providing vital mental health support.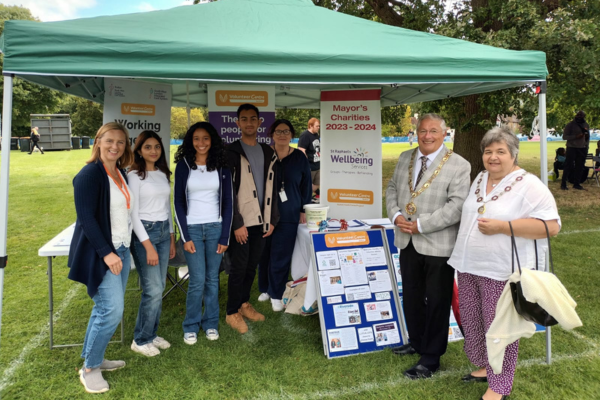 Throughout the year, an exciting array of events has been planned to engage everyone and spread the spirit of community involvement. The programme will include music concerts, quiz nights, Christmas celebrations, barbecues, and an array of other exciting activities. These events aim not only to entertain but also to raise awareness and funds for two great causes.
This is a superb opportunity for Volunteer Centre Sutton, and we can't wait to embark on this journey alongside the Mayor and the community of Sutton. Stay tuned for updates on our website and social media channels!
If you'd like to learn more about our involvement with the Mayor's Fund or are interested in volunteering with us at any of the upcoming events, we invite you to get in touch with us. Please contact Anita Maullin at anitamaullin@vcsutton.org.uk