Elf Yourself this Christmas by volunteering!
Tuesday 27th November is #GivingTuesday and to celebrate we want to share with you some very festive volunteering opportunities in Sutton this Christmas as well as ways you can support local giving initiatives. Many charities and organisations in Sutton are looking for some extra volunteering help over the feastive season. Here are just some of the opportunities available (and you can also search on our online database here):
Christmas Dinner for Sutton
For the very first time our borough is creating an amazing Christmas Day for young people who have left the care system. This is part of Lemn Sissay's Christmas Dinner project and we're looking for volunteers to join the "Christmas Dinner for Sutton" family and help with the planning and organisation of this event in the run-up to Christmas Day, and on the day itself. We want the day to be filled with food, presents, games, fun and laughter so if you would like to get involved please contact Teresa Martucci on cheekyelf2018@gmail.com.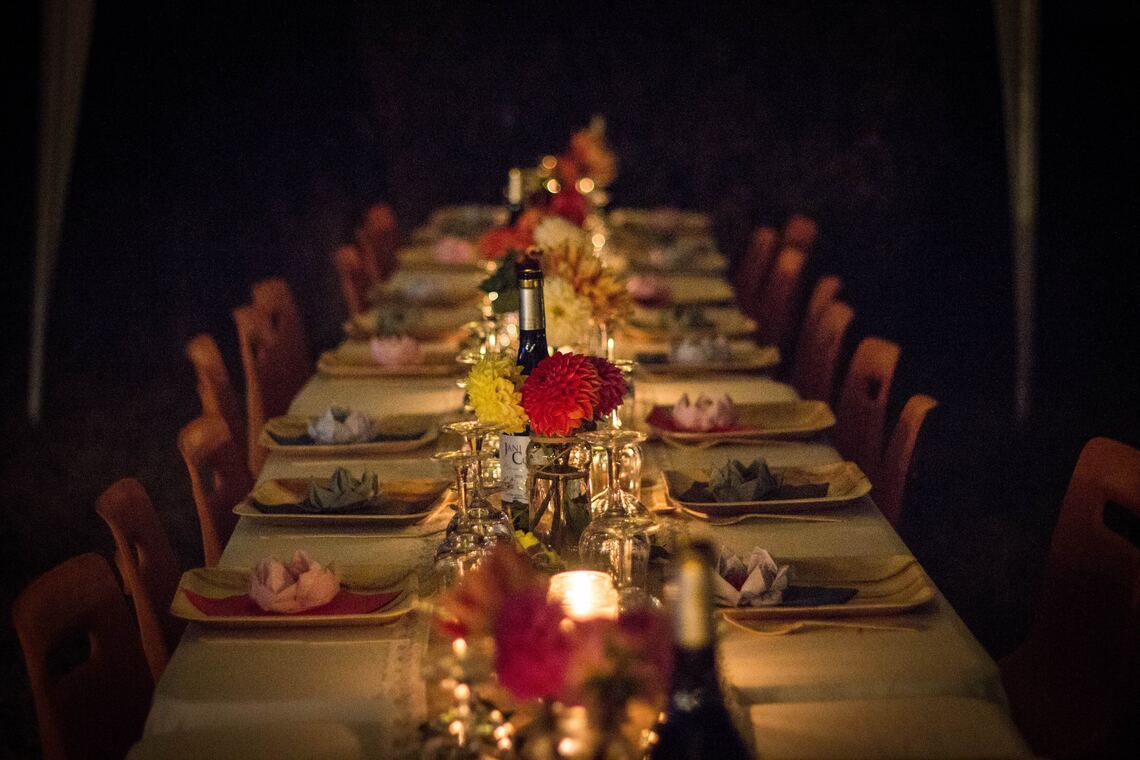 Carshalton Frost Fair Saturday 1st December
This very popular local event offers craft and local produce, music and children's activities and is the perfect start to the festive season. Ecolocal are looking for volunteers to lend a hand setting up the event on Saturday morning – either building a marquee, putting up canopies or helping with electrics. Or if lighter duties are more your thing they need teams of people to help as stewards and collect donations to help cover the cost of the event. They would also be delighted to hear from people who could turn up fresh and full of energy to help pack up the event in the evening! Please contact tansy@ecolocal.org.uk
Sutton Carers' Centre
Sutton Carers' Centre are looking for volunteers to help them give carers a special Christmas this year. They are looking for friendly and enthusiastic volunteers to help support Centre and Community events throughout the festive period including Bag Packing on Saturday 1st December 2018 and delivering gifts to Carers over the weekend of Friday 21st December 2018. For more information on how to get involved...
Horizon Church Sutton's Seniors Christmas Dinner Wednesday 19th December
Horizon Church Sutton are looking for volunteers to help with their Seniors Christmas Dinner from 2pm to 5pm on Wednesday 19th December. They need help with washing and drying up, clearing tables, sweeping and mopping the floor. If you can help please call Judith Smith on 020 8123 2456 or email judith@horizonchurchsutton.org.
Meals on Wheels
Meals on Wheels deliver hot meals to older people all over Sutton. They are looking for extra volunteer drivers and escorts during December. Drivers are needed for the meals on wheels vans, and escorts are needed to accompany drivers and take meals into the person's home. This is a vital service, especially during the colder months, as it also provides a daily check on their wellbeing. For more information on these roles...
Cancer Research Wallington Shop
The Cancer Research shop in Wallington is looking for new volunteers to help out over the festive period, as well as into the New Year. They urgently need shop assistants and merchandise processors, so whether you like to be front and centre or behind the scenes, you might be just who they are looking for! To find out more please email WallingtonShop@cancer.org.uk.
Sutton Shopmobility
Sutton Shopmobility is a charity providing mobility equipment hire for people with permanent and temporary mobility issues. Based in the St. Nicholas Shopping Centre 3rd floor car park, they have a range of vehicles available to help people with mobility issues to access shops and local facilities. In the run up to Chrismtas, Shopmobility provides a gift wrapping service to shoppers in Sutton in return for a donation. They are looking for volunteer Elfs to join the wrapping rota which runs from 11th until 21st December so why not get in the festive mood and help a worthy charity at the same time? Simply come along, join in the fun, wrap some presents and raise some funds! They are recruiting now so if you can help please call Hazel Drye on 07771 575198 or email Hazel.drye@qef.org.uk.
It's time to give
There are lots of local giving schemes you can make a donation to this Christmas. Here are just some ideas:
Sutton Nightwatch
You can donate to their Christmas shoebox appeal before the 1st week in December. Fill a shoebox with useful items and small gifts for the homeless. For suggestions and details of where to drop it off...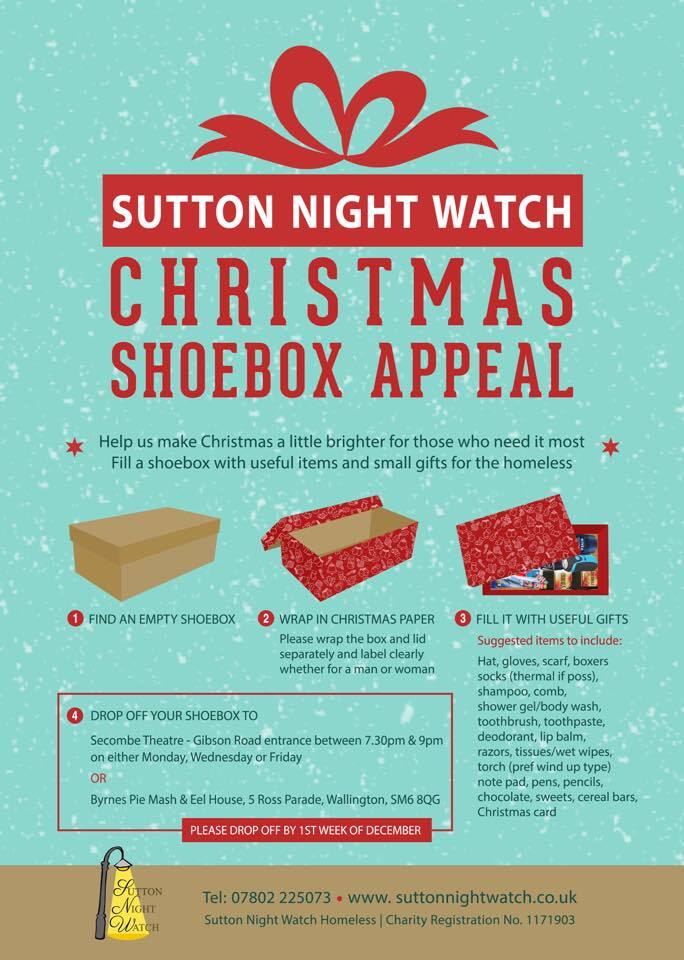 Volunteer Centre Sutton is proud to be an official donation drop-off point for the Hygiene Bank, an entirely volunteer powered initiative that distributes much needed toiletries and beauty/grooming essentials to those in our local community who can't afford them. They are looking for donations of sanitary pads & tampons, shampoo & conditioner, face wash & cleaners, shower gels, deodorant, disposable razors & shaving foam, toothpaste & toothbrushes, baby toiletries, nappies, make up and gift toileries. Especially for Christmas, they are collecting donations of "hygiene gift bags" to help make life a little better for those in crisis this Christmas. Please bring any donations to our offices at 31 West Street, Sutton SM1 1SJ. Find out more...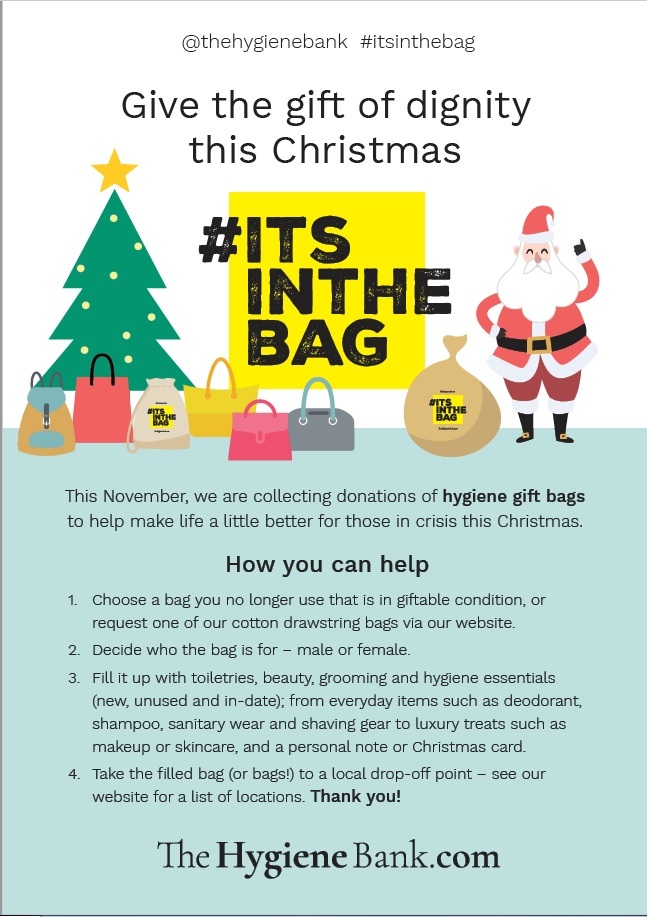 Christmas Dinner for Sutton
As well as volunteering, you can also support the Christmas Dinner for Sutton by making a donation to this fund which will help pay for the meal, transport and presents. You can make a online donation on Just Giving.
Epsom and St Helier toy appeal 2018
Staff in the dedicated children's hospital and children wards at Epsom and St Helier hospitals are looking for NEW toy and book donations to give as gifts to their young patients this Christmas. Christmas and the festive season is usually a time to spend with loved ones, but for children and young people spending the holidays feeling unwell and poorly on a hospital ward, it can be an upsetting time.