Volunteer Centre Sutton is thrilled to have been a part of the incredible 'Homes for Ukraine' event at Salvation Army on Monday evening, July 31st!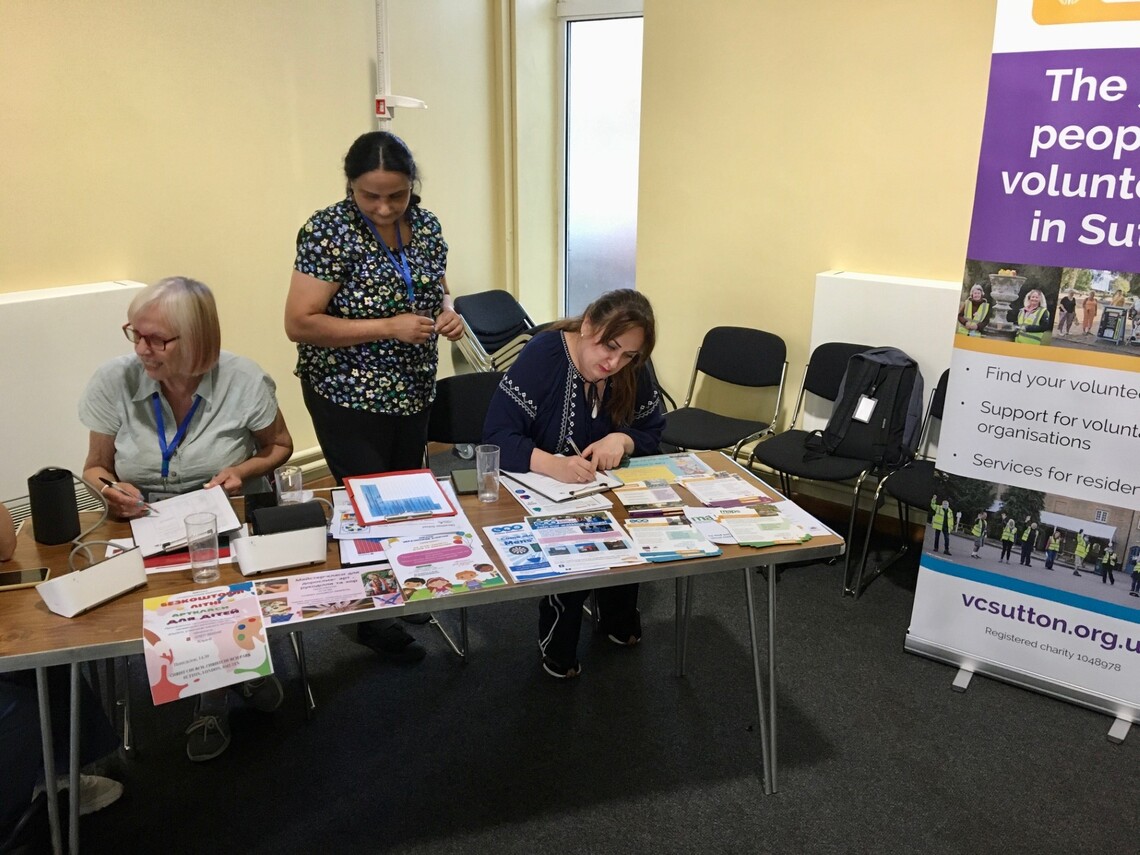 Our dedicated team and volunteers came together to offer free health checks (Including Blood pressure, BMI, Height and Weight) to the Ukraine community and their sponsors. It was a brilliant opportunity to support the health and well-being of our local Ukrainians and also a chance to meet and chat with them.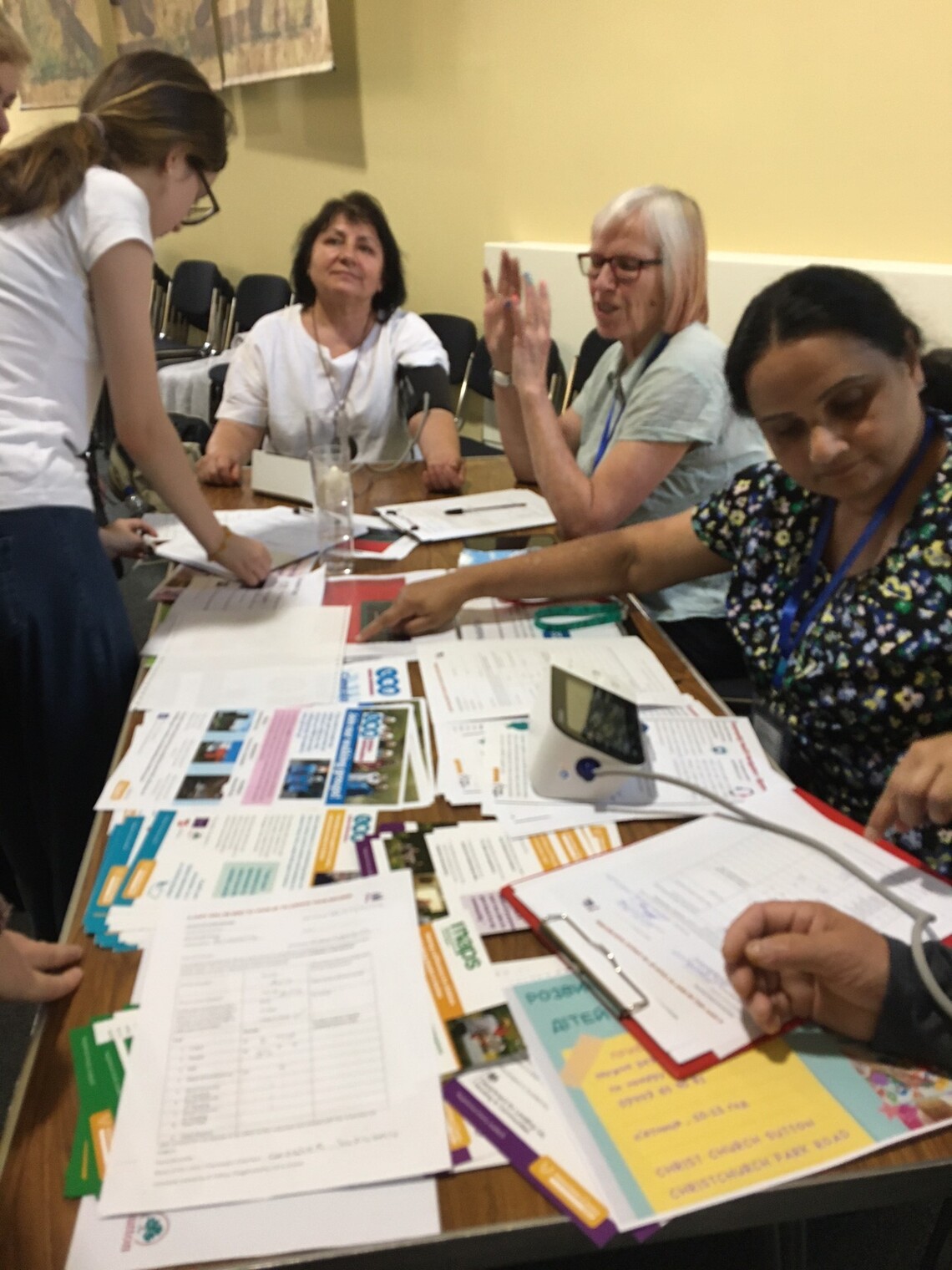 We extend a big thanks to our amazing volunteers who made this
event possible, and special appreciation goes to our Project Co-ordinator Lisha for her outstanding efforts!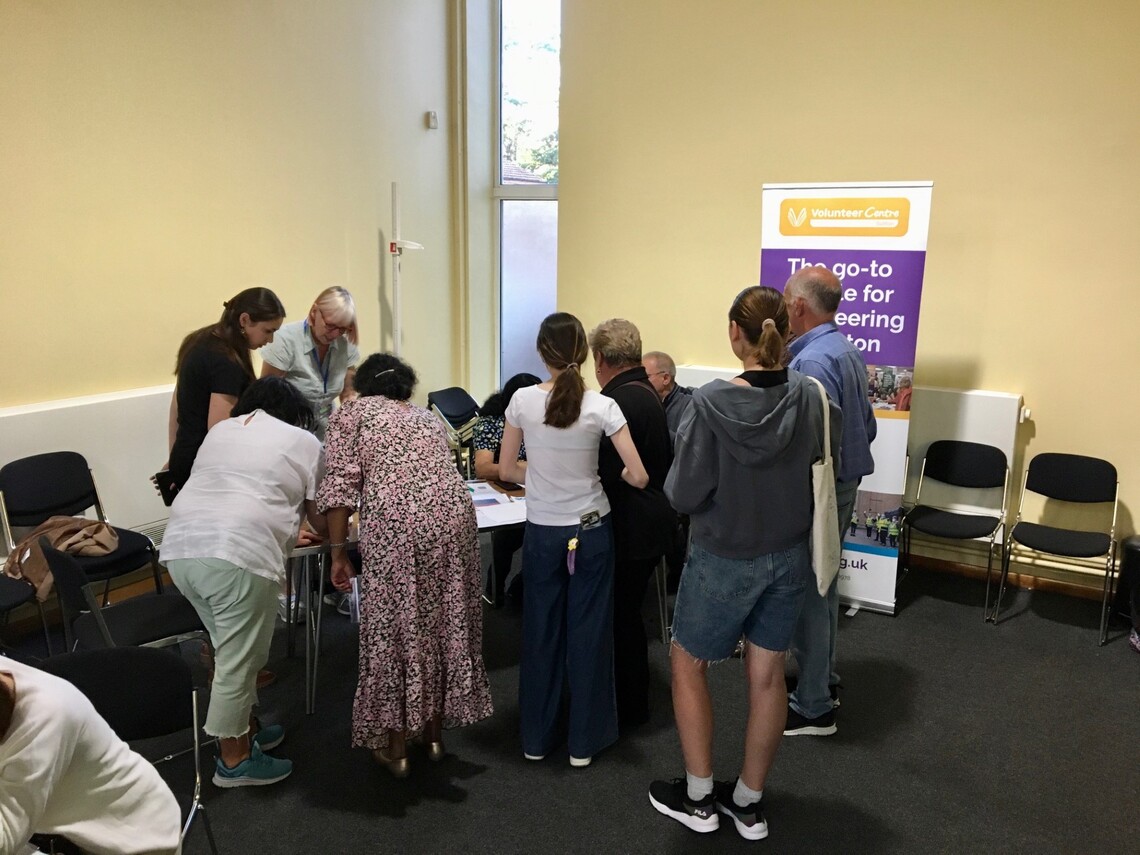 On the night, we successfully delivered 15 health checks, and we couldn't be prouder of the positive impact we made in our community.
Thank you to everyone involved for making this event a success, and we look forward to more opportunities to support and connect with our diverse community in the future. Stay tuned for updates on upcoming events!
If you would like to become a 'Health Navigator' volunteer then please get in touch. For more information or to apply please visit our page via this link to our
Community Health
project page.
For more information about our work with our Ukrainian community, please
click here