Sutton's Youth Voice Summit!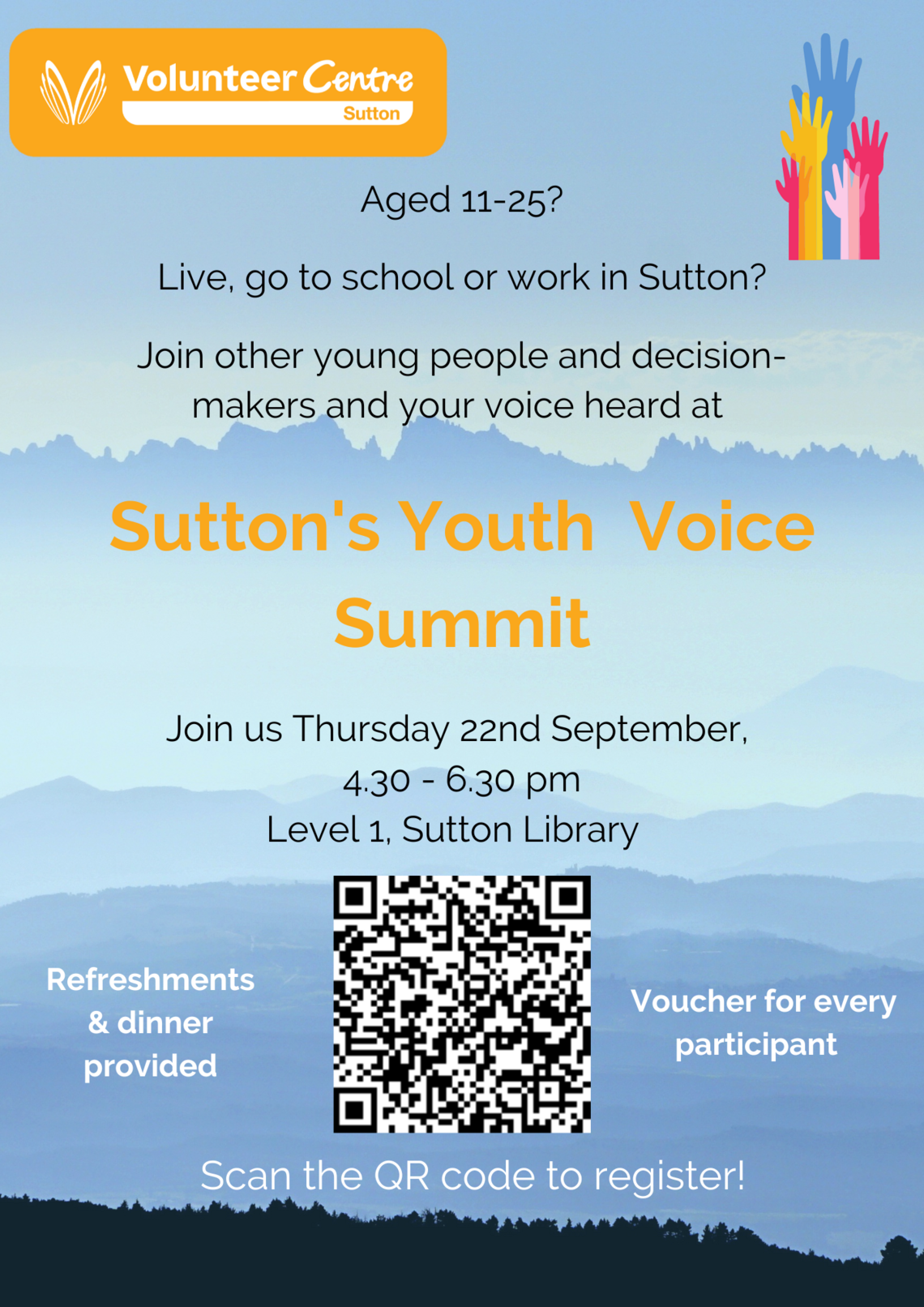 Sutton's Youth Voice Summit is taking place on Thursday 22nd September where young people will have the opportunity to co-produce Sutton's Youth Voice Strategy. The event, which takes place on Level One at Sutton Library, is open to anyone aged 11-18 (and up to age 25 for those with additional needs) who live or go to school in Sutton and professionals that work with children and young people. The event starts at 4.30pm and soft drinks and dinner will be provided.
Download a poster for your setting
The summit is taking place to allow young people and decision makers:
to listen to each other
co-create a Youth Voice strategy plan
meet new people and have fun!
We want to hear from young people about how they want to be represented and to have a say on decisions that are made about their lives and futures. We will be exploring how to ensure that all young people in Sutton are represented, what should be the priorities and how best to communicate with children and young people in Sutton. We will also be sharing the work carried out by Community Action Sutton's Fairness Commission into BAME young people experiences on racial justice.
"The Youth Summit is a great opportunity for young people to finally be heard and make a change in our community. I'm so excited to meet lots of new young people and coming together to listen and create new ideas, so please come along!"
Sudipta, Young Commissioner
If you would like to attend please register on Eventbrite and for more information about the event and our youth engagement work please contact our project lead Jenny: jennybatt@vcsutton.org.uk
Volunteer Centre Sutton is the operational name of Sutton Borough Volunteer Bureau | Company type: Charitable incorporated organisation | Company number: CEO19319 | Charity number: 1048978 |