The London Borough of Sutton is one of three finalists in the "Great British Spring Clean Award" category at this year's Keep Britain Tidy Network Awards. The Great British Spring Clean is Keep Britain Tidy's annual national clean-up campaign. This is a national award open to local authortities all over the country, so to reach the final three is a huge achievement.
During the Great British Spring Clean campaign, members of the great British public join forces with a range of partners – from big business and trusts to community groups and councils – to get rubbish off the ground, safely collected and recycled. In 2022, nearly half a million bags - 449,406 to be precise - were pledged.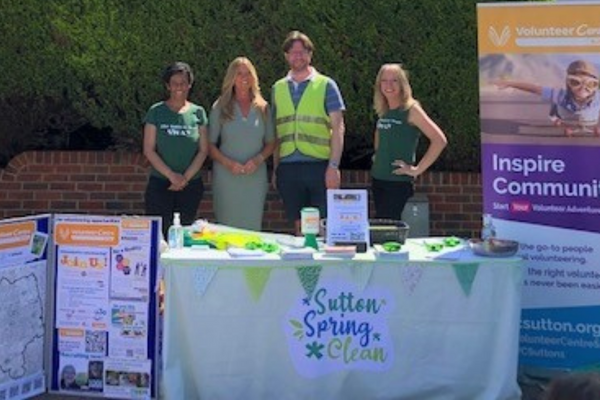 Since 2022, we have worked closely with Sutton Council as part of our Community Space project, to inspire our community to get the borough looking its best, and Sutton Spring Clean has been one of many initiatives.
Our Community Space Co-ordinator Ben Thomas has been working closely with parks, cafes, libraries and other community settings across the whole of Sutton to install a series of litter picking stations at targeted locations.
The winners will be announced on 9th February 2023 at the Keep Britain Tidy Network Conference.
If you or your group have an interest in improving our local and community spaces in Sutton, please get in touch with Ben Thomas at Volunteer Centre Sutton.