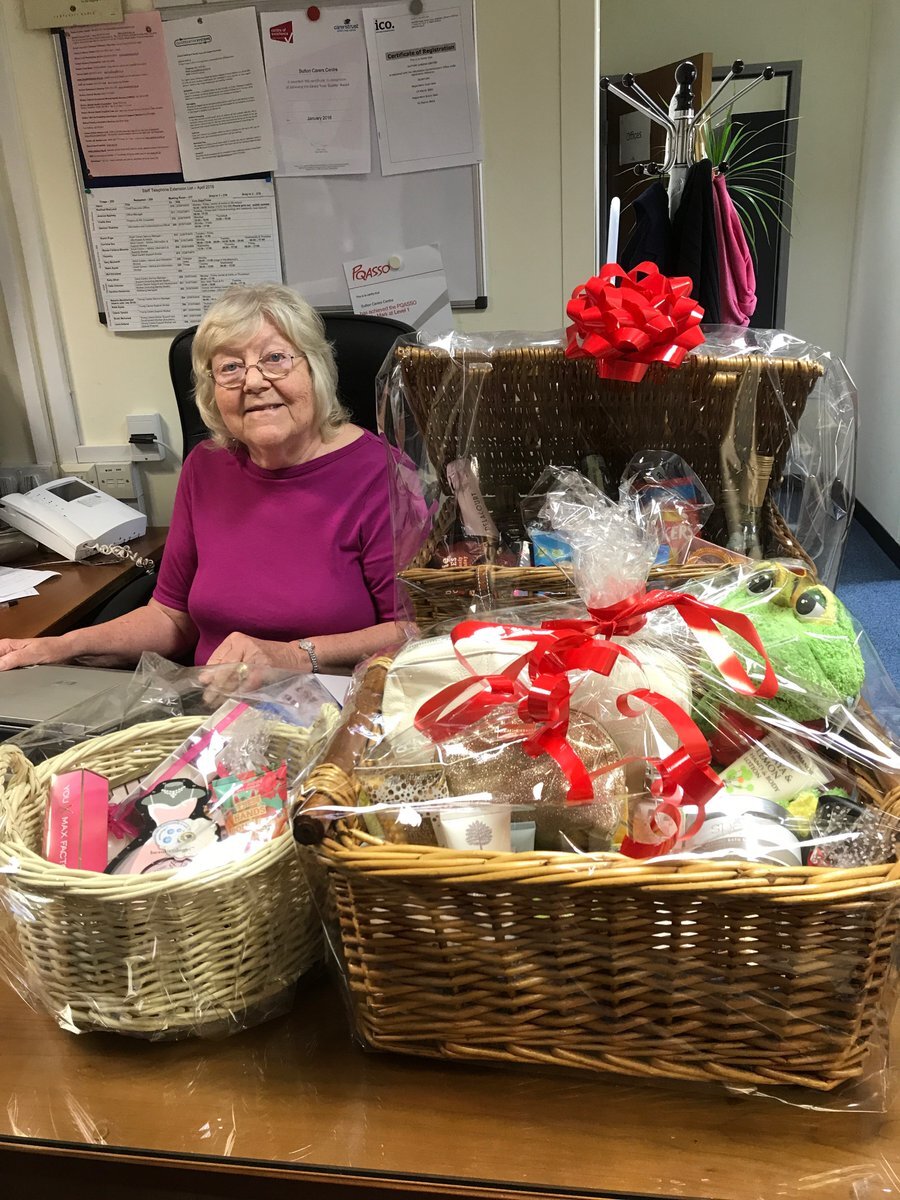 Sutton Carers Centre is a local, independent charity which supports Carers of all ages who live, work or go to school in Sutton. A Carer is anyone who cares, unpaid, for a friend or family member who, due to illness, disability, a mental health or substance misuse issue, relies on their support.
Anyone could be a Carer – a 15-year-old girl looking after a parent who is dependent on alcohol, a 40-year-old man caring for his partner who has terminal cancer, or an 80-year-old woman looking after her husband who has Alzheimer's. Some people care for more than one person, someone who lives close or maybe far away - and sometimes Carers have their own needs as well. Caring is done out of love or duty, and can be very rewarding but it can take its toll on your mental, physical and financial health, too; many Carers also report feeling really isolated and alone.
That is why Sutton Carers Centre is run by and relies on a team of over 50 volunteers, many of whom are Carers or have been Carers in past. Their volunteers donate over a 100 hours of their time each week providing everything from admin support to telephone befriending to helping out ad hoc at community events.
This Volunteers' Week, Sutton Carers Centre would like to recognise and extend a huge thank you to one of their longest-standing volunteers, Jean Sharpington.
Jean has been volunteering at Sutton Carers Centre as a reception and admin volunteer for over 10 years. At the frontline of the Centre, Jean provides a friendly welcome on reception for visitors and telephone callers and supports the work of the Centre with administrative tasks.
Jean says "I volunteer at Sutton Carers Centre because I wanted to do something useful after my husband died. At the time, I was a supporting a family member attending the Centre so felt it would be good to give something back. I enjoy the variety of work and the people that working on reception brings me into contact with."
On behalf of Sutton Carers Centre, Rachael MacLeod, Chief Executive would like to thank Jean:
"Jean, everyone wants you to know that the things you do for Carers in Sutton do not go unnoticed. You're a necessary piece to this puzzle and our Fridays are brighter and more efficient for having you, your skilled commitment and very dry sense of humour in the office. We really appreciate your dedication and service, and know that the many Carers you have supported do, too. If things get a bit hectic, you'll hear someone say, 'Don't worry, it's ok, Jean is in today'. Thank you for choosing to be part of our team."
If you are interested in volunteering at Sutton Carers Centre, there currently are several opportunities:
Carers Information and Advice Volunteer
Volunteer Complementary Therapist