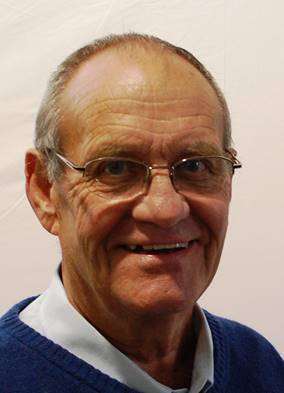 There are many organisations in Sutton filled with dedicated volunteers and Volunteer Centre Sutton is no exception. Whether it is being one of our volunteer receptionists or volunteer interviewers, or being involved with one of our volunteer-led projects such as MAPS or Sutton Befriending, volunteers are at the heart of what we do.
This Volunteers' Week, Volunteer Centre Sutton would like to thank Keith Donoghue.
Keith first joined as a volunteer on our MAPS mentoring project in 2003 after picking up one our leaflets when he went to collect his grandchildren from school. During his time as a mentor, he has supported 15 children and young people over 16 years. In 2013 Keith received a 10 year achievement award and we threw a party in his honour.

In more recent years, Keith has been one of our volunteer interviewers. Our interviewers help people find their perfect role, based on their interests, skills and circumstances. Keith is a very kind and helpful interviewer and has helped hundreds of people begin their volunteering journey.
In one of our proudest moments, Keith was awarded a Team London Award by the Mayor of London for his outstanding contribution to improving London and the quality of life for Londoners.
He is one of our longest standing volunteers and Volunteer Centre Sutton will always be his second home.
After an incredible 16 years of volunteering with us, we are very sorry to say goodbye to Keith but on behalf of everyone at Volunteer Centre Sutton, here are a few words from Bernie:
"I trained with Keith back in 2003 and on the first day I met him I knew we were going to lifelong friends. He is one of the most kind-hearted, funny, cheeky, caring people I've had the pleasure to get to know. He is always on the side of the young people he has supported and will fight their corner regardless. I think this is a rare and beautiful quality to have, to always see the best in young people and not be afraid to challenge and push boundaries to get the best for them. I am so pleased to have been able to get to know him as a fellow volunteer, colleague and above all a friend. Keith, we may not get to see you as regularly as we once did, but I know you will still be in our lives and I am utterly grateful for that. Thank you for picking up that leaflet 16 years ago, thank you for applying to become a mentor and thank you for making Volunteer Centre Sutton more interesting place to be".