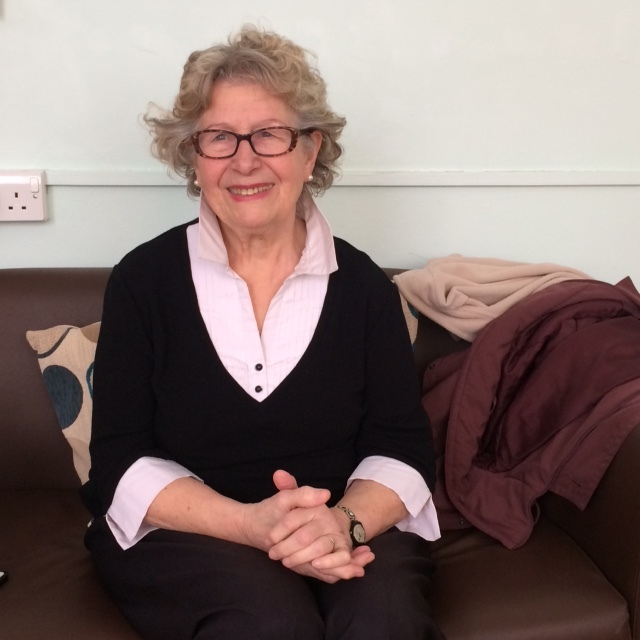 As a borough, Sutton is known for having volunteering engrained in our very DNA and we are launching Volunteers' Week 2019 with this inspiring story of long-time volunteer, Mary Steensma.
"I have volunteered forever"
"My journey through volunteering started when I was 14 as my parents were very community minded. I helped at the Brownies and at school I took part in a knitting project. When I left school, my first job was with the United Nations Association. I volunteered to hitchhike across Europe to visit refugee camps established after WWII in Switzerland and Germany. I wrote articles for The Clapham Observer, and spoke to many organisations in order to highlight the conditions that refugees were living in and to raise money for them.
Eventually I became a teacher and work took over. I worked in Brazil, where I met my future Dutch husband. Years of bringing up my children intervened so volunteering took more of a back seat apart from volunteering at my local church and teaching English to some of my Sunday School children who were having difficulties with their future 11+ exam.
My volunteering joys were started again in my 50's when my children went to university and I was so lonely at weekends. So, I decided to 'fill' them by helping others and it worked!
I volunteered with St Raphael's Hospice on reception on a Saturday morning for 10 years and at the Royal Marsden every Sunday in the canteen for 15 years. I have been visiting Chelsea Pensioners for over 20 years helping with outings and entertaining them at my home for meals.
I also volunteered with a Sutton Women's group and through that I found Sutton Seniors' Forum. I started as a member and then 15 years ago I was co-opted on to the Committee and volunteered to arrange activities which included an exchange trip with "seniors" in Berlin!
I feel that Sutton Seniors' Forum is a worthwhile and successful organisation because it achieves many of its objectives. I get a buzz when something goes right and I have made some really good friends.
My father always told me "use your time in a valuable way" and I hope that I have done that. Thankfully, I have passed the volunteering gene on to my children as well."
Find out more about Sutton Seniors' Forum