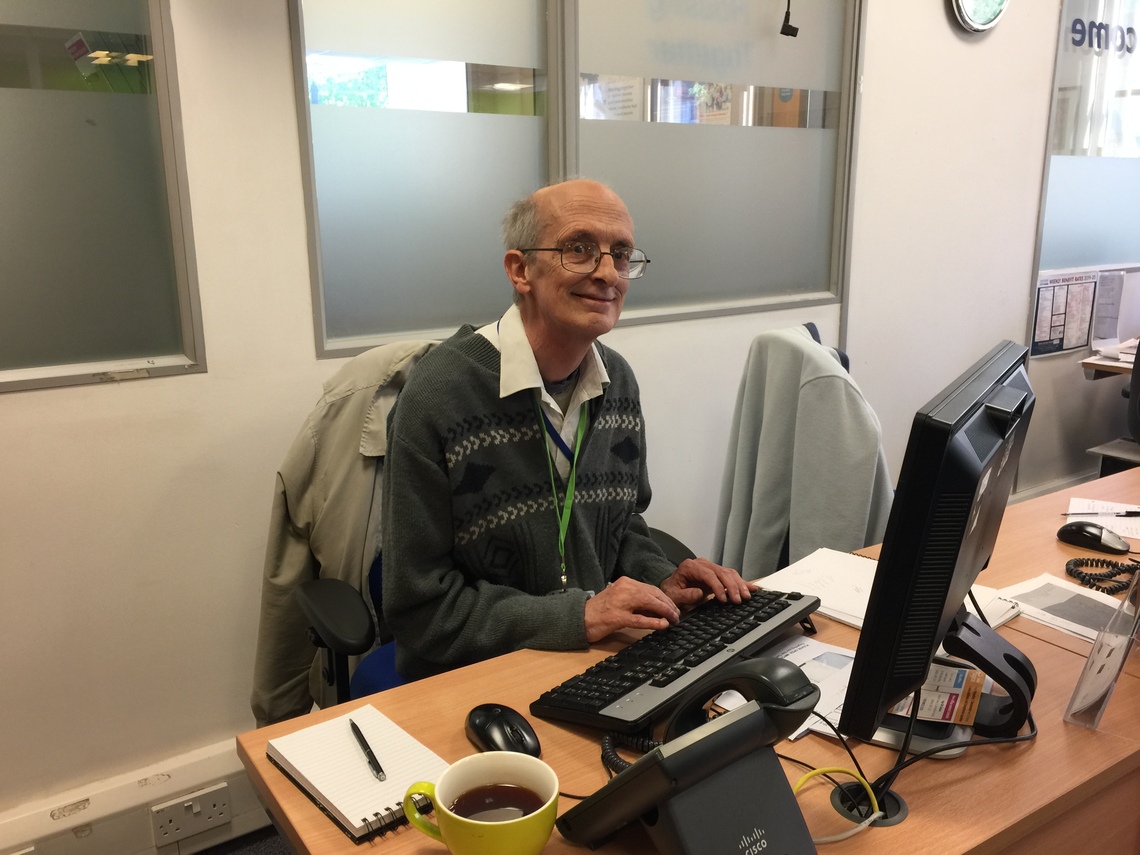 Age UK Sutton is an independent local charity working throughout the London Borough of Sutton to support older people, their families and carers. They want to make Sutton a more age-friendly place, where older people know they belong and feel supported and valued. They do this by providing services that make a difference, improving understanding of what older people need, standing up for their interests, enabling their voices to be heard, and fostering a sense of community and belonging for all older people. Anyone looking for help, advice or support to do with ageing and older people in Sutton contact them.
"From supporting us to provide critical services, to helping us make sure all older people know we are here for them, to aiding our staff team deliver all the 'behind the scenes' activity that enables us to make a difference, our volunteers are a vital part of Age UK Sutton and critical to our success."
This Volunteers' Week, Age UK Sutton would like to thank Rob Campion.
Rob has volunteered with Age UK Sutton for many years. He is an Information & Advice service volunteer, and plays a key role at the frontline of Age UK Sutton by providing information and advice to people who call and visit us looking for help.
Rob says "I enjoy being part of the team. I like working with others and taking on challenges – it gives you confidence."
Ian, Information & Advice Coordinator says "We rely on Rob, and volunteers like him, to help the hundreds of people who call, email, and visit us every month looking for guidance on various different issues, some of which can be quite difficult. We are grateful to have Rob on our team!"
Age UK Sutton are looking for Information & Advice Service Volunteers like Rob. Find out more...