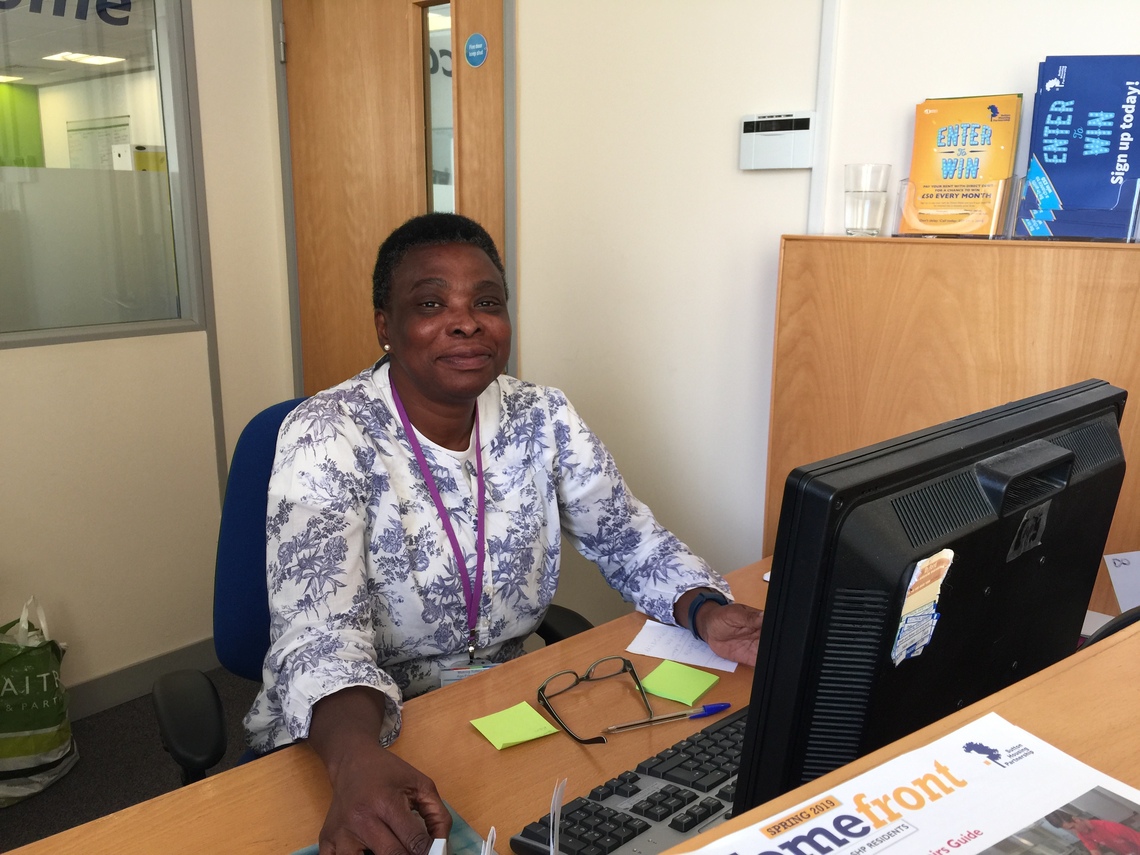 Age UK Sutton is an independent local charity working throughout the London Borough of Sutton to support older people, their families and carers. They want to make Sutton a more age-friendly place, where older people know they belong and feel supported and valued.
"From supporting us to provide critical services, to helping us make sure all older people know we are here for them, to aiding our staff team deliver all the 'behind the scenes' activity that enables us to make a difference, our volunteers are a vital part of Age UK Sutton and critical to our success."
This Volunteers' Week, Age UK Sutton would like to thank Sue.

Sue is relatively new to Age UK Sutton, but has fast become an indispensable member of the team. As one of their Volunteer Receptionists, she is the friendly face and voice greeting people who visit and call.
Sue says "I really enjoy being a receptionist. I like the change of pace being a volunteer has given me."
Michelle, Head of Information & Advice services says "We really needed volunteers to help at our reception desk, and then Sue came on board. It's been steady sailing since she did! We are lucky to have her."
Age UK Sutton are looking for Volunteer Receptionists like Sue to support the smooth running of the reception desk at their new office. Find out more...