Sutton's Race Equality Conference took place on Thursday 9th February, hosted by Community Action Sutton. The Young Commissioners were delighted to have been asked to attend to find out more about the change in Sutton's demographics, and to hear from Sutton Council, local community groups and young people about race equality in Sutton.
We heard some amazing speakers from the young people's creative writing group on the theme: 'Where I'm from what it means to me.' Two of the Young Commissioners also spoke on this theme, sharing their thoughts with attendees at the conference.
We heard from Sutton Council about their work to on equalities and we will be working with them to look at their inclusive language guide to provide insight from a young persons' perspective.
We also heard about the Dr George Rice Community Garden project. Dr George Rice was a celebrated African-American physician who worked in Sutton for over 50 years, from the mid 1880's up until his death in 1935.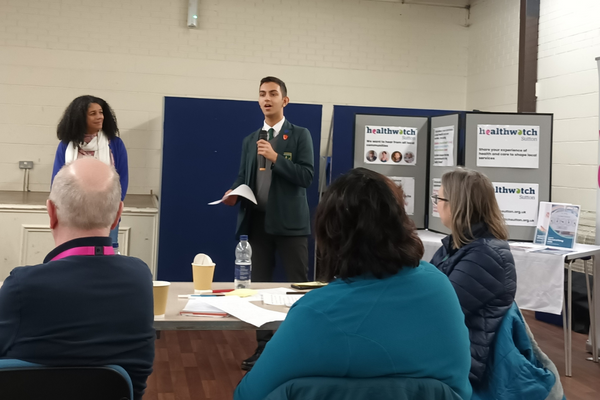 Young Commissioner Joseph Dean said:
'

'

It was

a

liberating and

insightful discussion regarding issues faced by so many within our local community

who attended

, including ourselves. It enabled

us to speak about many of our own experiences relating to race and ethnicity

,

with the hope that racial discrimination and disparities can one day be eliminated

in Sutton. The

conference

is

a great step forward towards this goal!

''
You can find out more about the Dr George Rice Community Garden here.
To keep up to date with the Young Commissioners follow them on their Instagram page.