Every month we host a social evening for our MAPS Mentoring pairs where we organise different activities. At our most recent MAPS social, we set out to create a collaborative piece of art, in recognition of this year's #ChildrensMentalHealthWeek theme "Let's Connect".
Children's Mental Health Week takes place every year in February, run by the children's charity Place2Be, to shine a spotlight on the importance of children and young people's mental health, which is central to our work in the MAPS Mentoring project.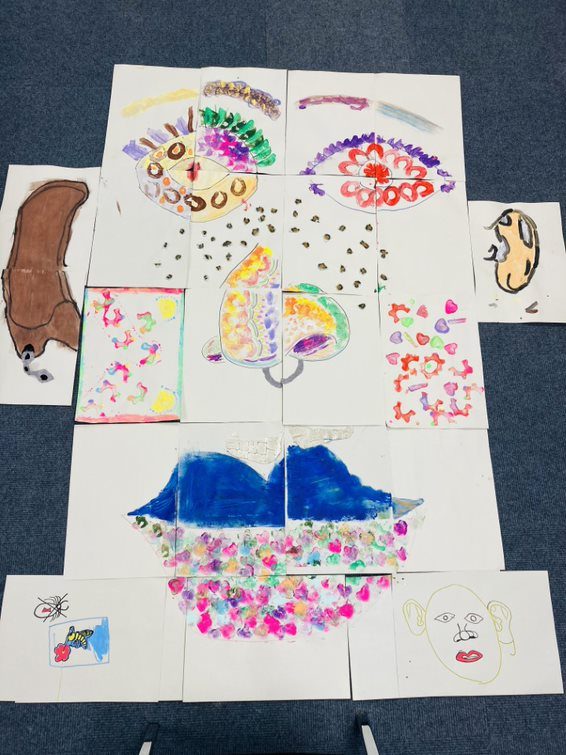 Over the course of the evening, our young people all worked together and confidence grew as they explored the materials available and contributed with personal expression to a group piece of artwork (pictured right).
It was great to see everyone get so involved and express their inner artist both individually and collectively and so lovely to hear the young people tell us afterwards that they felt calmer, freer from nagging thoughts and more confident in their ability to access art .
Thank you to everyone who came along. We all felt really uplifted. We're really looking forward to our next big group outing which will be a visit to the Tate Modern!
"Doing art made me feel good, it distracted me from all my thoughts."
"I had a great night; it took me away from reality and put me into my own world."
"I didn't think I was going to enjoy this; I don't do art at school. It was more fun than I thought, it made me feel calm."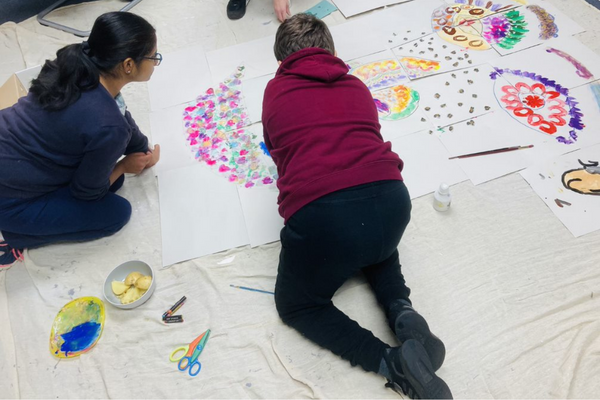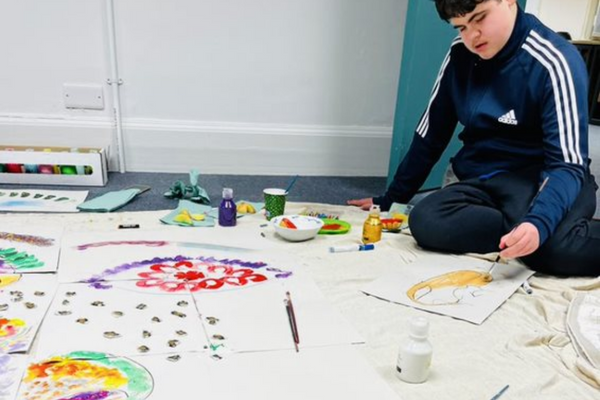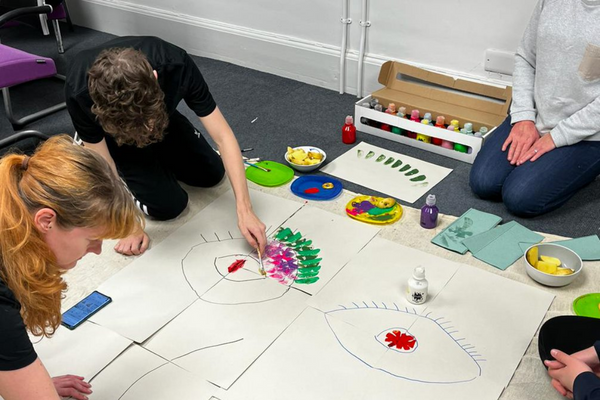 Interested in volunteering with MAPS Mentoring? Please give us your details here and one of the team will be in touch soon.