Our wonderful colleagues, Hayley and Jenny, started running in November through the snow, cold and rain and have been training hard ever since to take part in this half marathon on 26th March that starts and finishes inside the iconic and historic Hampton Court Palace.
As a charity, Volunteer Centre Sutton needs to continually raise money to keep all our projects going. The staff feel so strongly about all the valuable work we do, that they wanted to raise some much needed funding for us.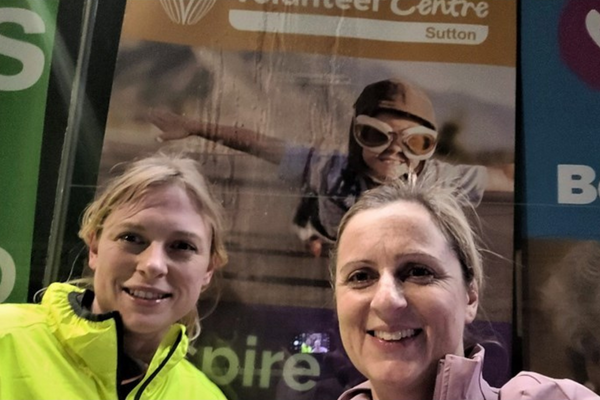 Hayley and Jenny wanted to share their reasons for taking part:
Hayley (MAPS Mentoring and Advocacy Practitioner) - "I'm so excited to be running my first half-marathon for Volunteer Centre Sutton! This is a truly brilliant place to work and makes a real difference across the Sutton community, so I am very happy to be able to support the fundraising efforts. It is a little daunting as I'm realising just how far 13 miles is, but when training gets tough, I just think of the inspirational children and young people I have the privilege to work with in MAPS. They face their challenges with grace and determination every day and I am just going for a run round a park!"
Jenny (Youth Engagement Officer) – "I'm really looking forward to running in the Hampton Court half-marathon for Volunteer Centre Sutton. It has been great to get out to different parts of Sutton for our training runs, which is a reminder of all the amazing projects that we run to connect, support, and reduce loneliness and isolation in our communities here. It's this that inspires me to get out and run, even if it is cold and rainy!"

If you feel you would like to sponsor Hayley and Jenny, please visit our JustGiving page. Every penny you give will be used towards the crucial work that the Volunteer Centre does.