Joan, a 63 year old lady, was referred to Sutton Befrienders by her housing officer in 2019. She had early onset dementia, epilepsy, arthritis and macular degenerative eye disease. She had no contact with family and no friends that visited.
We matched Joan with a volunteer, Alice and Alice soon discovered that Joan has never left Sutton before, so Alice has been making up for it and together they've been to Brighton Aquarium, the Southbank in London, Shrek World, the circus and they frequently go to the cinema, shopping, to cafes and to bingo (when restrictiomns have allowed). Joan accompanied us on our Sutton Befrienders trip to Brighton and at 63 years old, it was her first ever trip to the seaside.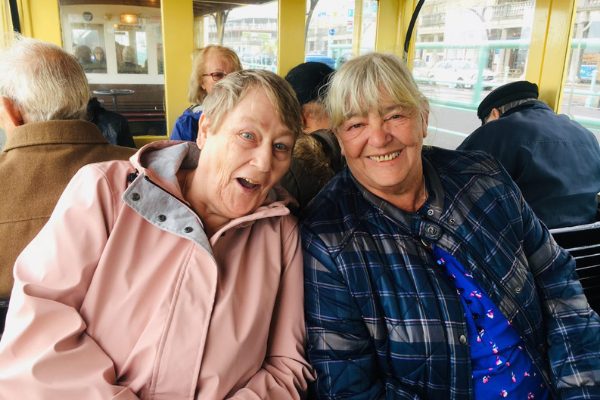 Alice says: "If I can help make her life even a fraction better then that's my motivation."
Lynn, Joan's housing officer who initially referred Joan to us tells us:

"Joan has been a resident at Cloverdale Court for over 5 years and in that time, she has found making friends hard. Joan responds well with one to one situations and she attends very few communal activities that we put on. I therefore decided to refer her to Sutton Befrienders. Joan's befriender, Alice has empowered Joan to visit places out of her comfort zone and they regularly visit the cinema, cafes and shops, all the things you would do with your best friend. This has impacted on Joan's wellbeing in a good way, I have seen Joan's mood lift as she becomes more confident to go out either with Alice or locally to the shops on her own. Joan eagerly awaits Alice's visit every Wednesday and enjoys telling others of their latest adventures. Joan's most treasured object is a photo of her and Alice at Brighton which I got printed and framed for her."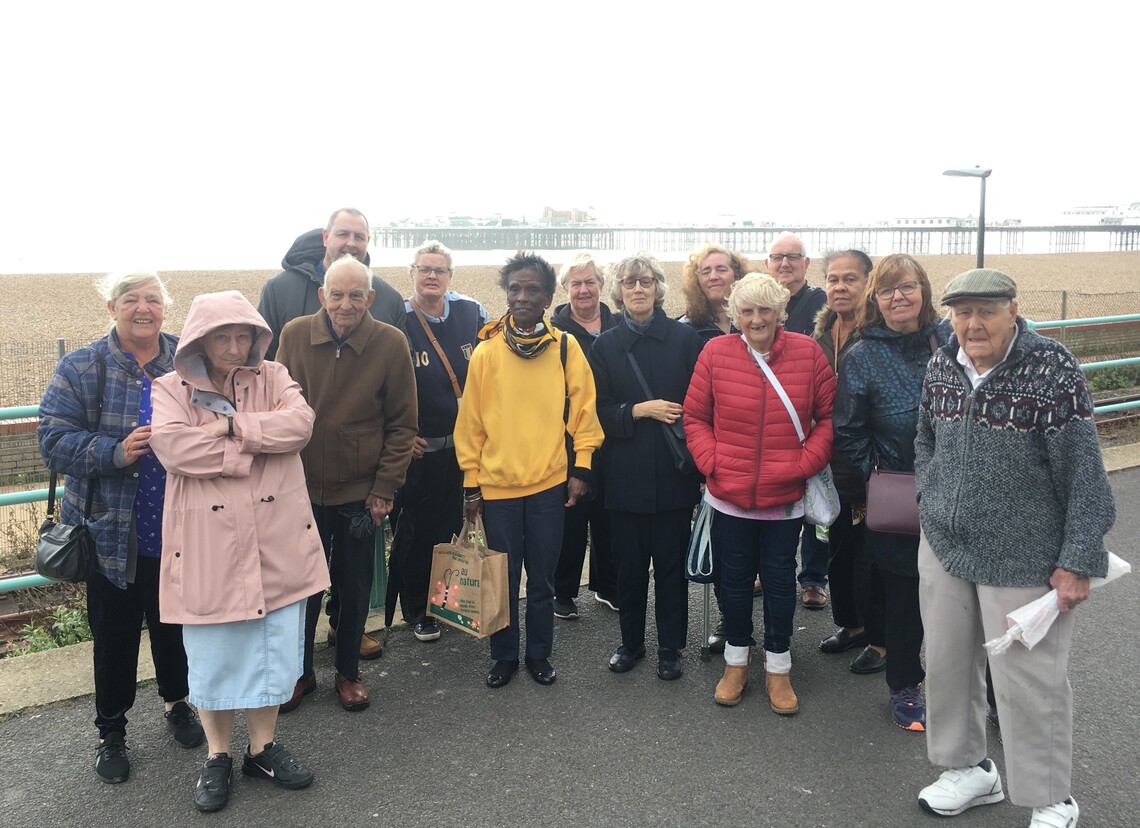 Want to get befriending support for yourself, or for a friend or family member, or for a resident or patient? Please download and complete this referral form, and send it to befriending@vcsutton.org.uk or please feel free to call us on 020 8661 5900.