Michael (19) arrived in the UK after fleeing conflict in his home country at the age of 14. Having already faced the many challenges of travelling through several countries alone, he arrived in the UK in 2020, alone and knowing nobody.
Michael was matched with his mentor, Darren. Both shared a passion for football and throughout their mentoring year have discovered a mutual interest in sport and cars. Darren and Michael got off to a great start despite the challenge of COVID lockdown. Exploring local parks with Darren presented an opportunity for Michael to gain confidence in speaking English and connect to his local surroundings which in turn gave him the courage to continue his explorations alone.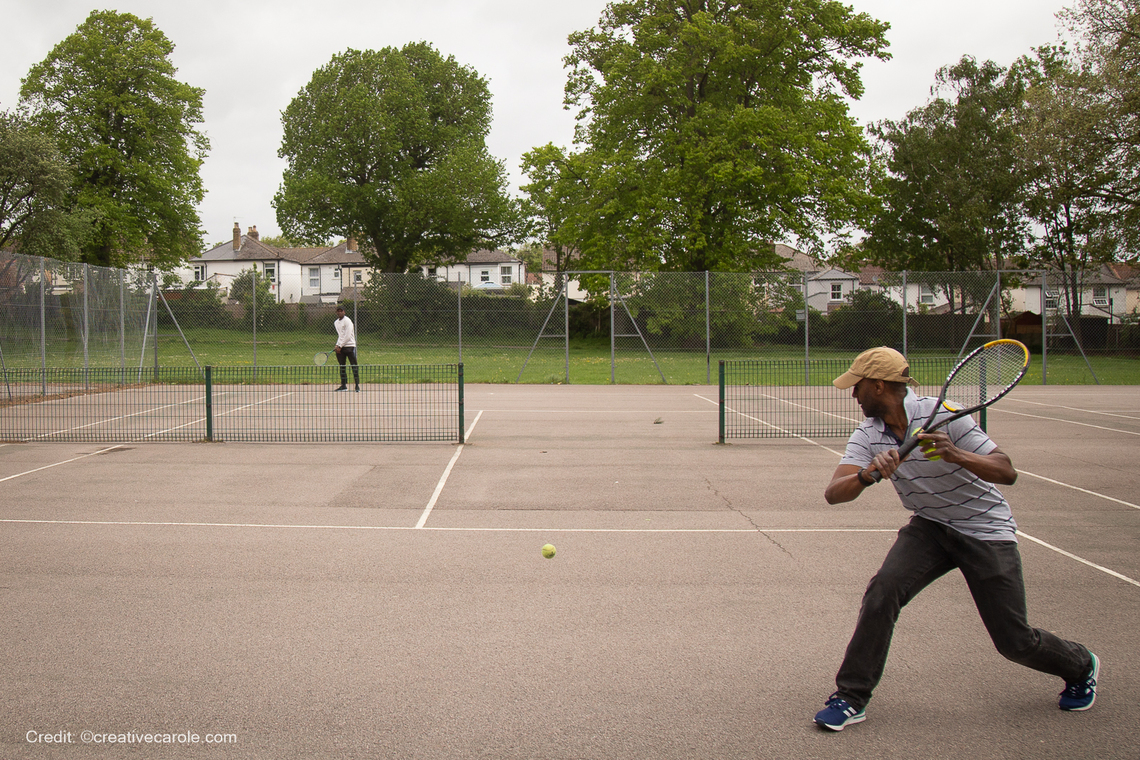 "I've seen so many changes in Michael. Tennis is a really good example of his determination to achieve, when he finds something challenging, he will never give up, he will keep trying and the improvements can be seen each week!"
Michael and Darren have filled their mentoring year with so many positive and new experiences such as go-karting, learning tennis, golf, table tennis, watching England in the finals of Euro 2021, finding their inner Picasso's by drawing on the floor of the Turbine Hall at Tate Modern……
Michael described his first ever experience of Tenpin bowling as his "best night out". The mentoring year has given Michael the memories a young person should have.
Darren benefitted from Michael's great knowledge of cars when he asked him to accompany him in selecting a new car. A real testament to the trust and connection between them.
"Darren is a good man; he listens to my opinion"
With the help of MAPS, Michael has started a voluntary role at The British Heart Foundation which he really enjoys. He has also had the opportunity to volunteer at Sutton Community Farm and is now studying to become a mechanic. Michael is now confident and proactive in seeking new opportunities himself. The positive relationship between Darren and Michael was always apparent from the laughs, smiles and jokes they shared.
Interested in volunteering with MAPS Mentoring? Please give us your details here and one of the team will be in touch soon.