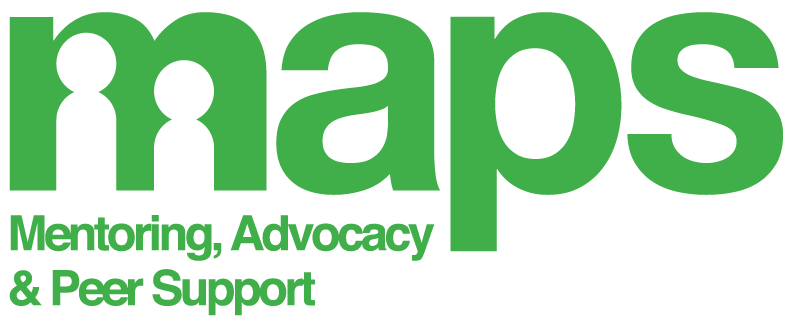 MAPS Advocacy is about helping children and young people to speak out about what is important to them.
Advocates are independent adults who support looked after children, care leavers and children on a child protection plan, helping them have their opinions and views heard by the people that make decisions about them, so that they are fully involved in decisions about their lives.
What an advocate can do:
Give you information and advice so you understand your rights
Speak to those who are making decisions about you (like social workers), to help make sure that you are involved in any plans being made about you
Make sure you understand what people are saying
Help you to make a complaint
How do I get an advocate?
To receive the support of an advocate, you will need a professional such as a teacher, doctor or social worker to make a referral on your behalf. Call the MAPS Advocacy team at the Volunteer Centre Sutton on 020 8661 5900 and ask to speak to a member of the MAPS Advocacy Team or email advocacy@vcsutton.org.uk.
We are open every weekday from 9.30am – 4.30pm, with an answerphone at other times that is checked regularly.
Find out more about what it means to be a volunteer advocate. MAPS mentors are given 9 hours of comprehensive training, are DBS checked and are supported regularly by our advocacy coordinators.
If you are interested in volunteering as an advocate, please email advocacy@vcsutton.org.uk
Read our young people's stories
Volunteer Centre Sutton is the operational name of Sutton Borough Volunteer Bureau | Company type: Charitable incorporated organisation | Company number: CEO19319 | Charity number: 1048978 |