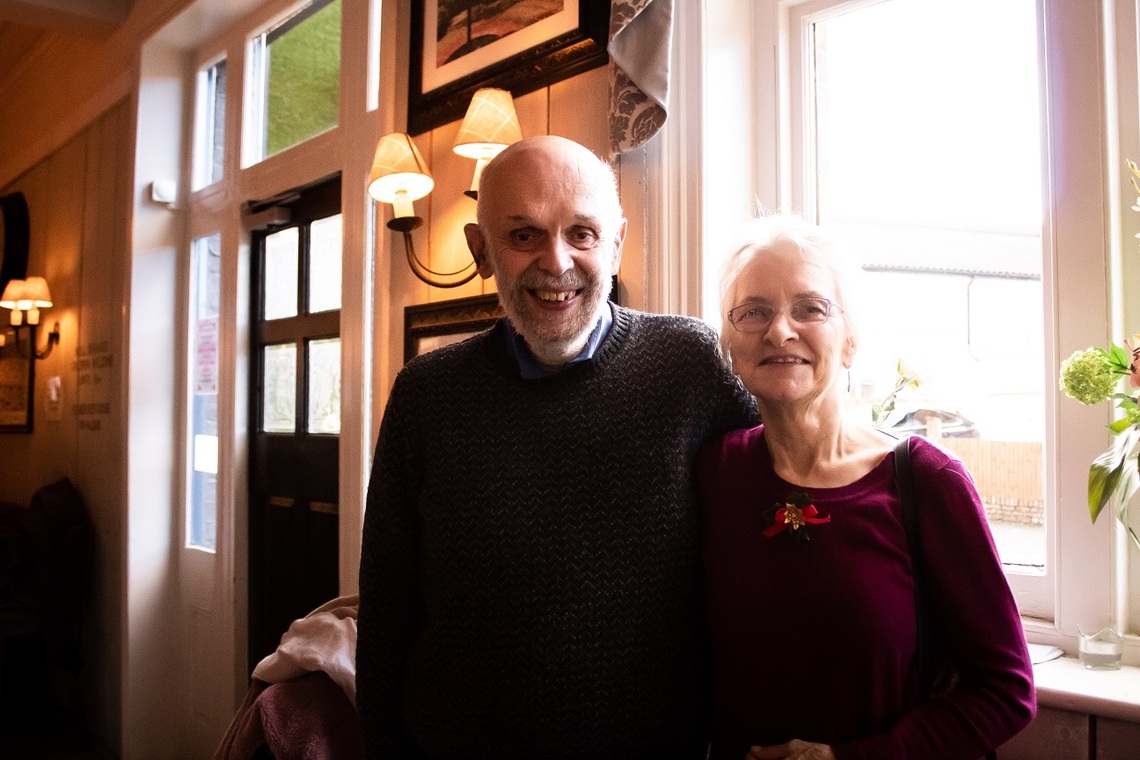 "In 1971, we were both volunteers for a volunteering organisation called Task Force. We'd help older people with things like decorating and garden clearance. We first met at a decorating party."
Both Andrew and Sue have volunteered throughout their lives, both together and separately. When their children were younger, Andrew and Sue devoted a lot of time to volunteering at their children's school, as well as their children's hobbies and interests. Andrew was a school governor for many years and both were involved with the PTA. They have also both been treasurers with their local Scout and Guide groups. Sue currently volunteers with Home-start UK, supporting local families with young children.
Andrew says that volunteering has been such a big part of their lives and that its all about "helping the community and feeling that you can help people". For Sue, volunteering means "keeping in touch with all age groups in the community".
Andrew was one of our very first Sutton Befrienders and now Sue is joining him, which is a testament to how their love of volunteering dovetails with their love for each other! Sue is a walk leader for one our new Sutton Befrienders walking groups.
We're very lucky to have people like Andrew and Sue in Sutton who make such a positive contribution to our community, and we're delighted that they have been chosen to represent the London Borough of Sutton at the Mayor of London's citizenship ceremony this year.
To find out more about volunteering with Home-Start Sutton

To find out more about volunteering with Sutton Befrienders